A Grand Opening
Hang on for a minute...we're trying to find some more stories you might like.
In the past couple of years, the district has grown a lot. The number of students is increasing which means it was time for a remodel. In addition to the new elements being built onto the school for the 2018-2019 school year, our district built a brand new football and soccer complex. This gives the students opportunities that weren't offered in the past. Our whole district feels pride toward the new renovations we're getting out of the bond issue that passed Sept. 9 2017.
"I think [the complex] does a couple of things for us. It shows that as a growing district, we are upgrading our facilities that our kids deserve. I think the biggest thing is it's a source of pride. A lot of people from the north and south part of the district come here and they look at this and it makes them feel good about our growth and where we are going. It does a good job of binding us together," said Dr. Wayne Burke, school district superintendent.
On Thursday, Sept. 7, the ribbon was cut for the soccer half of the stadium before the Varsity game started. Many students, parents, and administrators were there to celebrate.
"[The ribbon cutting] is our opportunity to say thank you to the community. Obviously it's not finished, but it's to the point where we feel very comfortable. We still have some upgrades. Symbolically it's a chance to say to our community 'everyone come out and see what your tax dollars paid for'. A year ago right now [the stadium] was just a piece of paper," said Dr. Burke.
It is safe to say this is an amazing step for the district, and everybody is very thankful for what is being done for the community.

About the Writer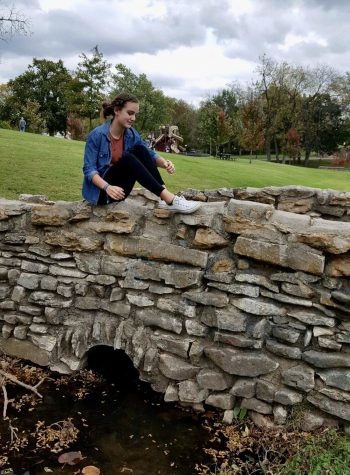 Brianna Gulley, Bronco Copy Editor










Hi! My name is Brianna and I'm the copy editor for SPUB. This is my junior year of high school and my third year of being on this...