Three Cheers For The Champs
Hang on for a minute...we're trying to find some more stories you might like.
As the air starts to get colder, soccer season gets better. For the Broncos this year, that was the case. Boys' soccer regionals started at the beginning of this week and a lot went down. The first game on Oct. 24 was a home game against the Paola Panthers. Early on, they received a penalty kick which Nicholas Gulley, 11, managed to score on. While it was a fairly close and stressful game, the Broncos came out victorious 3-2 with additional goals by Casey Steging, 12, and Dalton Wilson, 11, which came in the second half.
As a result of winning on Tuesday, Spring Hill got to take the long bus ride down to Coffeyville to face the number one team in the region. The first half of the game remained scoreless even after consistent possession and many close scoring attempts by the Broncos. The second half turned around after Zach Murphy, 12, had a free kick which resulted in Bryce Towles, 12, scoring off a header which put the team up by one. The game ended about 15 minutes later and there were many celebrations.
"[There was] a lot of uncertainty [going into the games]. We've had a lot of up and down games, [so] I didn't know how we were going to play. We've done what we're supposed to do and we're happy with the two games we got," said head soccer coach, Eric Swartz.
There is still more to come for the Broncos. They play again on Tuesday, Oct. 31 playing their sub state game against the Tonganoxie Chieftains. Wish our league champions the best of luck on Tuesday.

About the Writer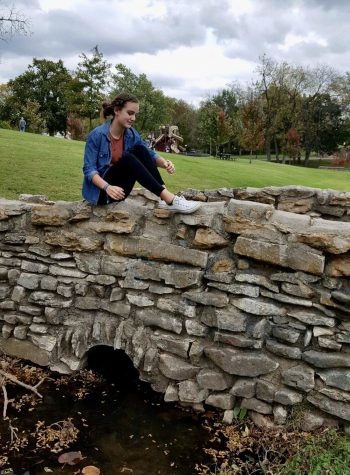 Brianna Gulley, Bronco Copy Editor










Hi! My name is Brianna and I'm the copy editor for SPUB. This is my junior year of high school and my third year of being on this...