First Practices
The first practice of any sport can be stressful, but since winter sports seasons are the longest it can be little extra strenuous. For the first week of basketball tryouts they do two a days where they have to be at practice by 6 am and then they have practice after school until 5:30 pm. A few of the moms of the kids on the basketball team like to help out and make all the girls players breakfast in the morning. Whether it's as something as simple as a muffin and a apple to making them breakfast burritos they are a real encouragement to the girls. Sometimes the moms will even throw in encouraging notes to the girls to help them get through the day. Wrestling is also a huge time and body commitment. They have to seriously watch how much they eat and exercise so they can stay in the certain weight class they need to be in. A lot of the student athletes for the winter season weekends are dedicated to their sport. Wrestler's Friday nights through Saturdays are completely taken up by tournaments and team events. The winter sports season is a tough one but it is worth it to all the student athletes who love what they do and it is all worth it to them.

About the Writer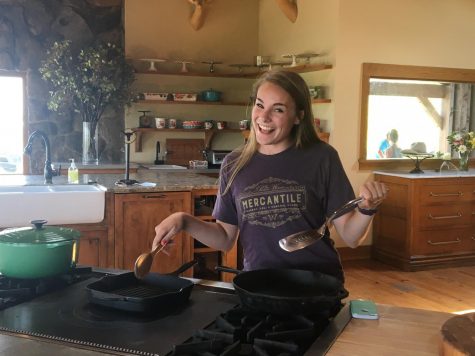 Alexis Rivers, Bronco Editor In Chief
Hi there, my name is Alexis Rivers! I joined SPUB because I knew that a great group of people were involved, and I really wanted to be a part of that;...