Dueling It Out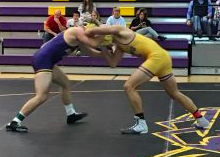 Getting back into a sport during the school year is not always easy. Fortunately as a good refresher, most high school sports teams have scrimmages. For the wrestling team, they have a "Purple vs. Gold" duel in which the team gets split up into two teams by weight class. The determining factor of the wrestler being put on JV or varsity is the winner of the match. Though this decision is not terminal for the season, it will remain in place until the wrestlers from each weight class challenge again. However, this year there is especially substantial amount of wrestlers as opposed to other years. This added length and variety to the duels.
"It's a good time to shake some rust off [but] it was different this year because we have a much larger team with lots of people who are new to wrestling," Garret Smith, 11, said
In addition, the wrestling program has also added a girls' team. Their duels were also placed in with the boys' "Purple vs. Gold" duels.
"In past years there were definitely less girls on the team. I think having more kids on the team made the duel more fun to watch," Ethan Getz, 11, said.
Due to unfortunate health circumstances, not every weight class got to challenge accurately at the duel. Though despite having some wrestlers watching on the sidelines, the event lifted the team's spirit in hopes of having a great season.
"It was fun. There was a lot of people who came out," Devlin Davis, 11, said.
Although wrestling your teammates for preparation may be entertaining, the wrestlers are determined to work hard and push themselves this season. Their hopes are high, as are the school's for them to achieve.

About the Writer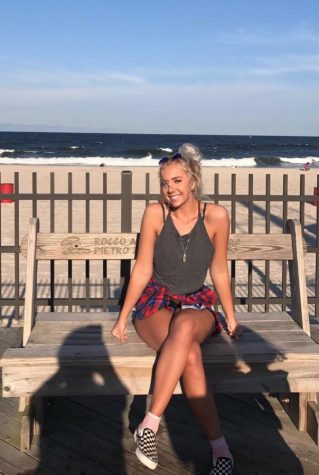 Paige Swanda, Staff Writer
Welcome to my biography! My name is Paige Fiala Swanda and I am 17 years old. My wish is to become a better writer, so therefore I write. On the side,...