Better ACT Now
Hang on for a minute...we're trying to find some more stories you might like.
The ACT is a common test taken by high schoolers in the central states either late junior year or early senior year. However, some juniors at Spring Hill High School have decided to get a jump on this high-stress test and take it this upcoming weekend. Sammie LeBlanc, 11, and Loren Reed, 11, will be participating in this fast-approaching test date.
"I'm pretty nervous because I've been told on multiple occasions that ACT scores are huge when it comes to getting scholarships for college," said LeBlanc, " I've been preparing by taking practice ACTs and a PSAT this year to give me an idea of what kinds of questions I will see and what areas I need to work on."
The ACT can be extremely stressful, but some of our students are fully prepared for this challenge. "Honestly, I'm ready to take it. I took ACT prep through the school, have learned strategies and taken several retired tests. Better now than never," said Reed.
First time test takers often use this first test as a baseline. "Since this is my first time taking the real ACT, I haven't focused on studying as much as I probably should," LeBlanc said. "I really just want to see what level I am at now so I know how much more work I need to do."
This high-stakes test is very important for college-bound students. It provides a baseline for knowledge and understanding of basic high school curriculum. Taking it as a junior with almost a year and a half of curriculum to learn left is stressful, but doable. These select students at Spring Hill High School are taking steps now for their college career.

About the Writer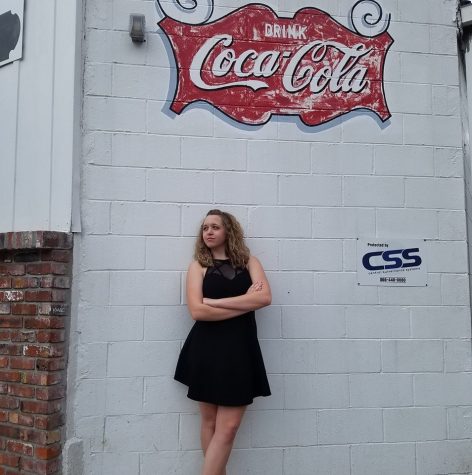 Kennedy Mounce, Stampede Editor in Chief
Hi there! My name is Kennedy Mounce and I am the editor-in-chief of the website you are currently on! I am a senior this year and I am ready to take on my last year of non-adulting. I workout several times a week at 5am (yes you read that right) at OrangeTheory fitness, I am actively involved in my church, and I have just been accepted to the Journalism and Mass Communications school at K-State! EMAW! My current career plans are to become a Public Affairs Officer in the USAF by enrolling in the Air Force ROTC program at KSU. I am currently involved in SPUB, band (as co-section leader of the saxophones), StuCo, NHS, and theater. My free time consists of listening to NF, working, and watching my favorite TV show, Friends. I believe SPUB has been, and will be, a place to further my social skills, creativity, and media knowledge. SPUB is an awesome community and one that I am glad to call family.