Freshmen Face Finals
Hang on for a minute...we're trying to find some more stories you might like.
Going from middle school to high school is a huge transition for students across the nation. Arguably one of the biggest adjustments is having 10-20 percent of an entire grade on a single test, also known as a final.
Grace Campbell, 9, and Madison Sutton, 9, share their thoughts on facing finals for the first time.
"The end of the semester last year wasn't quite as big of a deal as the process we've been going through this year since testing seems more important in high school courses," said Sutton. "It's definitely an adjustment, but I think finals will still go well this year."
Studying is an essential part of achieving a desired grade on any final. Often times, teachers or older students will pass their study tips down to the freshmen.
"I have just been studying a little bit every night for about 10 minutes," said Campbell. "I'm worried that there will be something I haven't studied for on one of the finals"
There tends to be a trend of people talking about how much they need on the final, how it will affect their grade, or what finals they are opting out of. These are all real fears for high school students transitioning to their first percentage-based test.
"One thing that worries me about finals is that we don't get retakes and now that we're in high school, our grades really matter. I feel a lot more stress and pressure about doing well on the tests."
Finals always cause a state of unsettlement in a high school setting, but they particularly affect students taking any kind of final for the first time. The stress can be overwhelming, but if prepared for correctly, finals can become just another part of any high school career.

About the Writer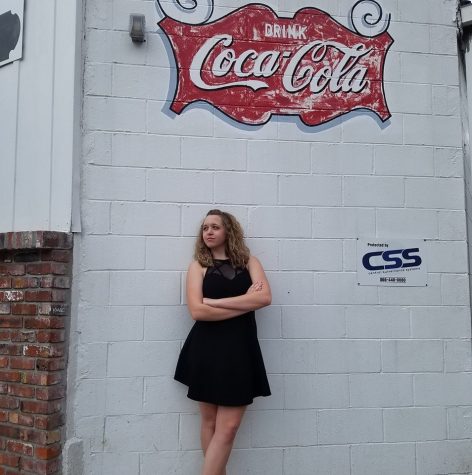 Kennedy Mounce, Stampede Editor in Chief
Hi there! My name is Kennedy Mounce and I am the editor-in-chief of the website you are currently on! I am a senior this year and I am ready to take on my last year of non-adulting. I workout several times a week at 5am (yes you read that right) at OrangeTheory fitness, I am actively involved in my church, and I have just been accepted to the Journalism and Mass Communications school at K-State! EMAW! My current career plans are to become a Public Affairs Officer in the USAF by enrolling in the Air Force ROTC program at KSU. I am currently involved in SPUB, band (as co-section leader of the saxophones), StuCo, NHS, and theater. My free time consists of listening to NF, working, and watching my favorite TV show, Friends. I believe SPUB has been, and will be, a place to further my social skills, creativity, and media knowledge. SPUB is an awesome community and one that I am glad to call family.