Newborn Network
Hang on for a minute...we're trying to find some more stories you might like.
Net neutrality is what the average American has always expected when they use the internet – this meaning that you are seeminling in control of your internet experience while not allowing other corporations to connect you to other companies without permission. Net neutrality allows a free and fair plane for all internet users.
In the past few years, many activists have been fighting to keep the internet free without outside force interference. Dec. 14th, the Federal Communications Commissions successfully had new regulations passed that included repealing the Net Neutrality Act. Some speculations along with decision being that big broadband users such as Netflix, Spotify and Youtube could now increase costs to their users.
While the effects of this repeal might not be immediate, internet consumers will soon begin to be pushed towards higher prices and bigger companies looking to gain a dollar within the next few years. Smaller companies will now find themselves priced out trying to compete with such high scale companies. However, democrats and republicans have seemingly very different opinions on this repeal.
The opposer's most popular opinion on net neutrality has been that the internet has always been doing just fine. There was no reason to have the neutrality act in the first place. Despite this, the fight for net neutrality is not over. Different groups are still looking at what they can do to get fair planed web browsing back. Owing to this decision, a larger legal battle may be in the near future.

About the Writer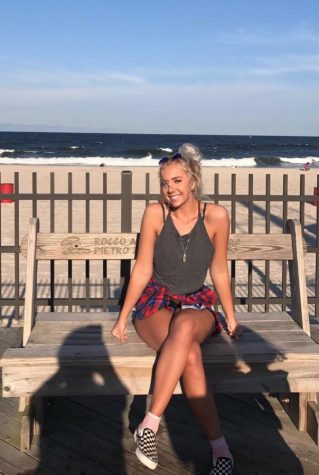 Paige Swanda, Staff Writer
Welcome to my biography! My name is Paige Fiala Swanda and I am 17 years old. My wish is to become a better writer, so therefore I write. On the side, I enjoy creating art, going to concerts and exploring. I love learning and experiencing new things. Music is a big part of my life. My friends and family also mean the world to me, but the most important creature in my life is my dog Buddy. We love to take naps and explore. I love flowers and halloween, so it would only make sense that my favorite seasons are spring and fall! During the summertime, I lifeguard and try to enjoy every second of the sunshine. Once the season is over, I work at a bar and grill, manage varsity wrestling and focus on school. I would say I am a pretty fun-loving, free spirit. Through my writing, I hope I can not only inform, but entertain. I hope you enjoy the work I compose!