New California
Hang on for a minute...we're trying to find some more stories you might like.
While not being the first time, California now wishes to split into different states. After almost 200 attempts to split since 1850, none have been successful. A group called "New California" has a goal of making California into two states would be the western half of the state splitting from the eastern half. The Eastern half of the state would be called, "New California." This group has been behind splitting the state up for several years and has proposed several different versions. However, for this succession to take place, they must get approval from both U.S Congress and California legislation. If it did get passed, it would not be immediate. It would be many months until California's Legislation and U.S Congress made it official.  But yet, many do not understand why this New California would like to secede. New California's main reason for wanting to split is that California's economy is too big. California also suffers from overpopulation, seeing as though it is also the most populated state in the United States. To add, California's economy is currently the sixth largest economy on planet earth. New California also states in their newly written Declaration of Independence that they would like their new state to be free and independent because it is currently ungovernable. When asked about this claim, New California's executive stated, "The nature of the state becoming ungovernable has caused a decline in essential basic services such as education, law enforcement, fire protection, transportation, housing, health care, taxation, voter rights, banking, state pension systems, prisons, state parks, water resource management, home ownership, infrastructure and many more." New California must go through extensive work to get this succession passed. Though being a thoughtful idea, it is nearly impossible. New California has no intent of giving up on their plan.

About the Writer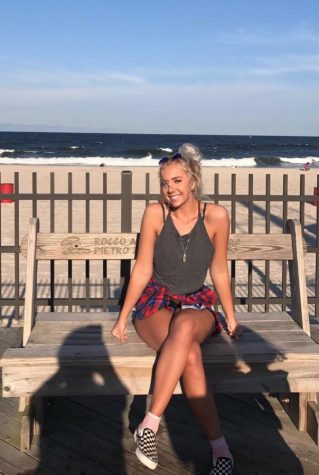 Paige Swanda, Staff Writer
Welcome to my biography! My name is Paige Fiala Swanda and I am 17 years old. My wish is to become a better writer, so therefore I write. On the side, I enjoy creating art, going to concerts and exploring. I love learning and experiencing new things. Music is a big part of my life. My friends and family also mean the world to me, but the most important creature in my life is my dog Buddy. We love to take naps and explore. I love flowers and halloween, so it would only make sense that my favorite seasons are spring and fall! During the summertime, I lifeguard and try to enjoy every second of the sunshine. Once the season is over, I work at a bar and grill, manage varsity wrestling and focus on school. I would say I am a pretty fun-loving, free spirit. Through my writing, I hope I can not only inform, but entertain. I hope you enjoy the work I compose!