100 Word Rant: Star Wars vs Star Trek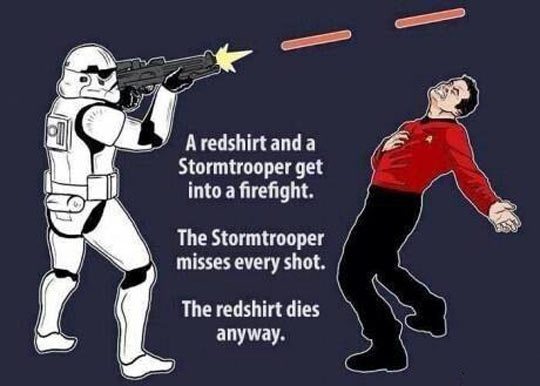 Hang on for a minute...we're trying to find some more stories you might like.
Throughout the 700+ episodes of Star Trek, each individual episode invokes aspects of critical thinking, and curiosity.  Many schools (about 200 colleges across the US) are integrating Star-Trek into classes to teach students critical thinking. Star Trek celebrates science and shows the many ways it can improve life, which is becoming more and more underrated in pop culture. Star Wars has a great mythology, but basing its entire plot on supernatural occurrences is just quasi-religious nonsense. Darth Vader and Darth Maul may be powerful, but they lack intelligence where they have strength, especially compared to the villains of star trek. Darth Vader, gets his power from being really angry? The bad guys of Star-Trek are way more complex than the cardboard villains of Star Wars. – Christian Carpenter
Now to answer the question which is better; Star Trek or Star Wars it's… Star Wars, it's better crafted. For example take a look at the Force Awakens and say that movie is well shot and acted and most of all fun! For me most of the time I look to have fun in movies. I have to have a certain mindset to watch Star Trek. Also Star Wars is so iconic that when you watch it you understand why it has such a cultural impact and that is why Star Wars is better than Star Trek. – Isaiah Adkins
My personal favorite is Star Wars. I prefer star wars because it has a better storyline. Sure let us travel the universe and go do stuff and worry about law or …  lets fight droids and clones in an intergalactic space fight with futuristic samurai! With lightsabers, blasters, Deathstars, and THE FORCE how can you go wrong. With a large action sequence and a few minor action sequences throughout each movie makes it great for keeping someone's attention. Star Wars has action, drama, romance, and awesome tech to make it a great film series. – Ashdon Kice

About the Writer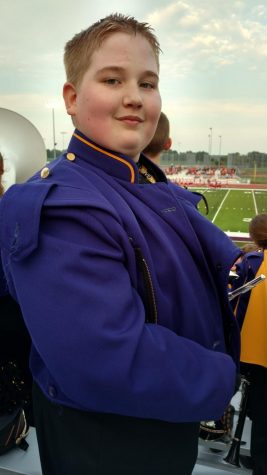 Ashdon Kice, Staff Writer
Hi, my name is Ashdon Kice. I joined SPUB because I like to write and investigate interesting stories.  I was in the publications class in eighth grade which made the middle school yearbook which then got me interested in continuing. I like photography but I am not amazing at it. I enjoy the 'behind the scene' feel. I enjoy writing fiction, reading, watching shows and movies, and listening to good music. I like many kinds of music which is a reason I am in band.  Outside of school I have a martial arts class which is what most of my Tuesday nights and Saturday mornings are filled with. At home I am an only child and live with my Mom and Dad. My favorite color is constantly changing but is primarily dark navy blue. I enjoy watching movies like Now You See Me, Real Steel,and most comic book based movies with action and science fiction. TV shows I like include White Color (on netflix), Lethal Weapon (no I haven't seen the movies), Stargate Atlantis, and other action/science fiction/crime shows.