Too Cool for School?
Hang on for a minute...we're trying to find some more stories you might like.
Picture the arctic: icy tundras, cold wind chills and ice frozen over patches of water. Ring a bell? If the rooms of the high school were an immediate thought, the majority of the student body and faculty might just agree.
It seems as though every year, the temperature of school is never comfortable for the majority of people. This year, however, the school seems especially cold, which most everyone who has walked in the front doors has an opinion on.
"I think [the school] is really cold, specifically, Mrs. [Emily] Peak's room, Mr. [Matt] Lundy's room, and all the rooms in the new area," said Kyra Fuchs, 10.
While it may seem like students walking the halls all bundle up in their hoodies, complaining about the temperature, the sudden freeze over taking the school may have its advantages for some.
"I like [the temperature of the school] because I would rather be cold than hot. Mr. [Nicholas] Madelen's classroom is really hot, but Mrs. [Stephanie] Hojnacki and Mr. [Matt] Lundy's rooms are really cold," said Jenna Morris, 11.
The school isn't suddenly cold because of the teachers setting their thermostats to their prefered temperature. Teachers have no control over their classroom temperatures, and the temperature of a room just depends on the day.
"Earlier, Mrs. [Karla] DeCoster's room was really cold, but when I was in there third hour it wasn't that bad," said Asia Beck, 11.
During the first weeks of school, it has been apparent to everyone to adapt to the conditions, and find ways to deal with the cold.
"I actually sort of like the school being pretty cold because I love wearing sweatshirts, and when it's not cold I can't wear sweatshirts all the time," said Beck.
As some of the previously cold rooms warm up, and some of the rooms still remain as freezing as ever, it's safe to say to stick with the long sleeves because this problem may not freeze over anytime soon.
About the Writer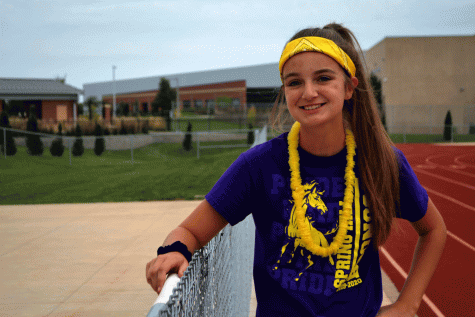 Brianna Gulley, Copy Editor










Hi! My name is Brianna Gulley and I'm a senior at Spring Hill. This is my fourth year on staff, and I am very excited to write and...