The First Step
Hang on for a minute...we're trying to find some more stories you might like.
Many students all around SHHS work hours upon hours to make themselves appear perfect student or some students don't want people to think that they care about what any teacher has to say, but what is true about all students is that teacher expectation affect them all. What rules they are to follow? What rules they will work to defy? For some the question is: what do teachers want from me? For others it is: what can I do to just pass this class and move on? The answer is never easy and it is hardly ever what the student wants to hear but, What qualities do teachers want to see from students?
"Dedication, hard work, a little bit of enthusiasm. Maybe not like 'woohoo' about the subject, but just a willingness to try. I think anytime a student shows me that they are willing to try it shows that they at least care and I think that is important," explains Keri Rodden, english teachers.
Teachers don't just want to see what you do or do not understand about a topic; they want to see that you are passionate and enthusiastic about your education.
"[What makes a good student] is a student who values his or her education and comes here everyday doing their best to maximize their potential," says Thomas Sherron, english teacher.
While students can work extraordinarily hard, they inevitably are going to trip along the way and sometimes they don't just trip they crash and burn in their studies, but almost always that is a part of learning and growing into functioning members of society.
"[A good student is] one who respects the fact that trial and error is a good thing, making mistakes is necessary, but choosing to work through the frustration is how you make positive strides. One who is respectful, despite not always loving the situation, both of themselves and of others," explains Stephanie Hojnacki, math teacher. "Once you learn how to respect yourself and others it's a lot easier to realize that [making] mistakes is how you learn. A lot of it is just teaching yourself that perfection is not the goal, learning is."
Being a student is hard. It can feel like the system is stacked against you. It can feel like everytime you make one baby step forward you are thrown back down. It can feel like all that teachers want to do it make you miserable. The real key to defying all of these stigmas is simply taking one step in the right direction by approaching every class with the attitude of, "I'm willing to try if you are willing to help me succeed."

About the Writer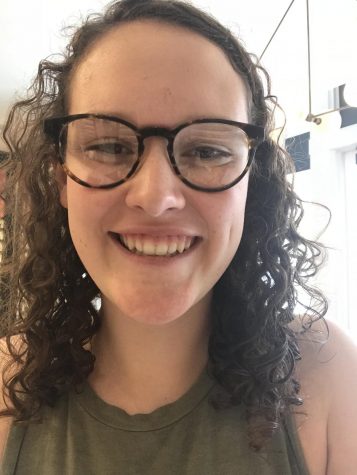 Hannah Smith, Stampede Editor in Chief
Hi readers. I'm Hannah Smith. I'm Staff Writer meaning you can see my writing in all of SPUB's publications. I joined SPUB because I love writing and I...