Little Women: A Movie Review
Hang on for a minute...we're trying to find some more stories you might like.
Recently there was a modern version made about the classic story of Little Women. Most will know this title from the novel, which was the first way the world could experience this story. The first movie was made in 1949, then there was another adaption made in 1994. The last adaption was made just this year, giving us another fantastic version of these dramatic story.
Little Women is a story about a family with four sisters, whose mom is taking care of them while their dad is serving in the military. This story shows you what the girls go through in life, which makes you laugh and cry all at the same time. The main character is one of the sisters, Jo, who is trying to pursue her career as a writer. It takes you through her meeting her best friend Laurie, and shows both sides of their relationship, which is a big part of Jo's story. Laurie and most of her family are supportive of her dreams. Jo ends up writing the book called Little Women at the end of the movie, which is the same story as the movie. So far all the versions have been set in the early 1860s just as the book, but the now the 2018 verison shows the story from a modern perspective.
Going into the newest version I wasn't expecting it to be as amazing as the earlier adaptations. As the movie went on I realized it was just as full of life and drama as the 1994 movie. This movie clearly showed the frustration, but love this family had for each other through everything. It took you through the good times, then frustrating times, and finally a heartbreaking end. The casting is another story. I believe Laurie should of been played by someone else besides lucas Grabeel. Laurie is such an important character, and Grabeel's acting skills didn't cut it for me. I thought everyone else portrayed their characters very well, for what I was expecting.
If you haven't seen any version of little women, and would want to watch a beautiful story. I would 100% recommend any version. If you have seen the earlier movies, I think you should watch the new one at least once, you won't be disappointed.

About the Writer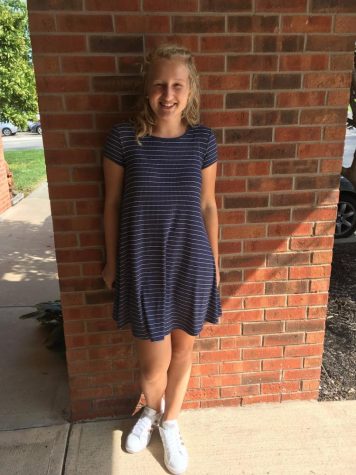 Gracey Cowden, Staff Writer
Hey! My name is Gracey and I am a junior. This is my second year in SPUB, and I am the staff manager for this school year. I joined because I have always...