Best New Recipes to Make for Winter Break
December 14, 2018
Filed under A&E
Hang on for a minute...we're trying to find some more stories you might like.
Winter break usually comes with a lot of free time, and a lot of eating of delicious food. If you're going to a fancy holiday celebration, it may be in your best interest to take a dish of your own to impress Grandma with. Here are a few tried-and-true holiday desserts that are both easy and delicious.
Grandma's Custard Pie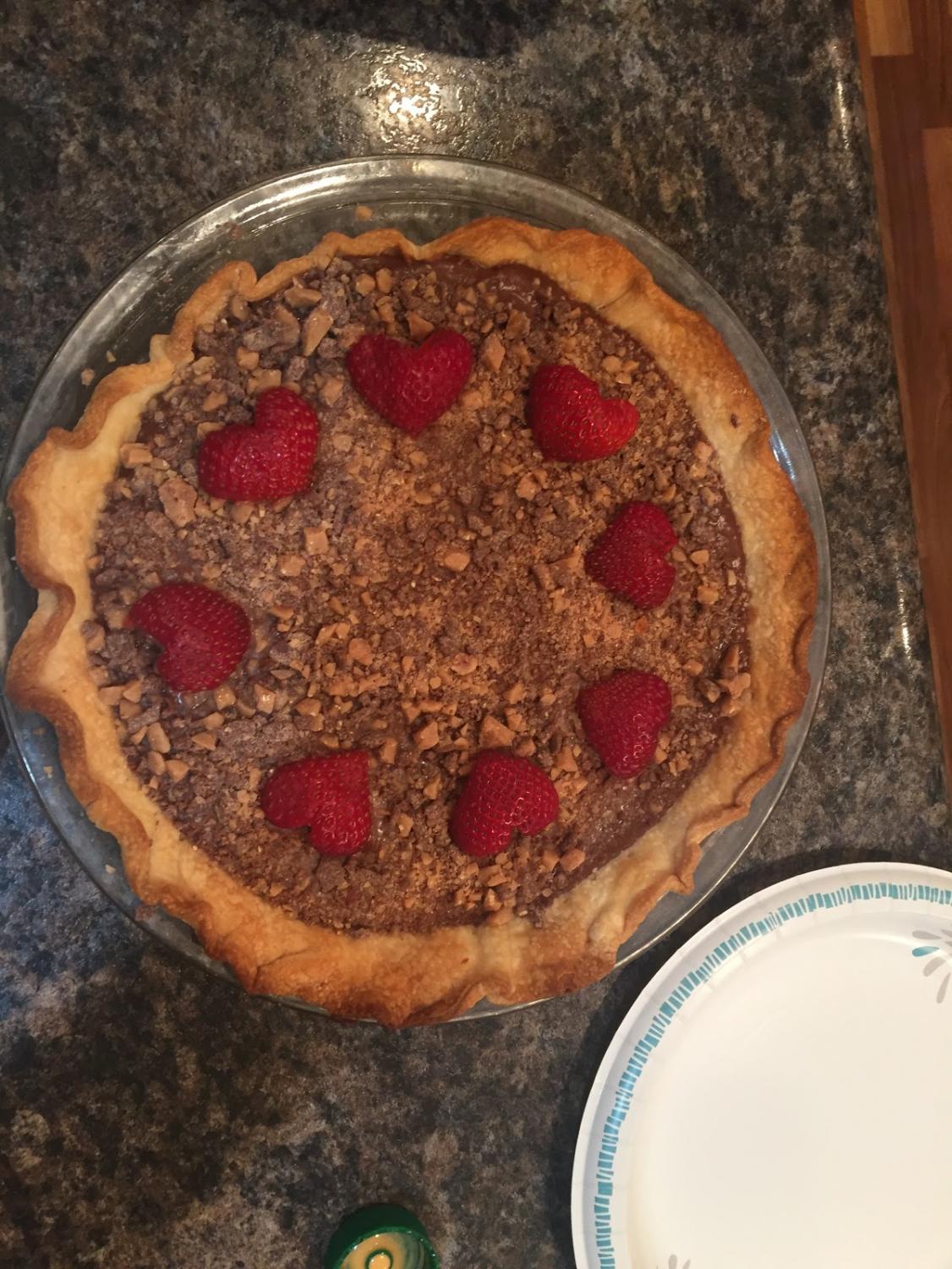 This chocolate pie was invented by my grandma and me, adapting an old recipe for Blitz Torte, a type of german cake my great-great-great-grandma used to make. It's delicious and pretty easy, and the custard recipe is easily over a hundred years old, if that makes you feel fancy.
1 pie crust of your choice. Can be store-bought.
Filling
2 1/4 cups milk

1/2 cup sugar

2 1/2 tablespoons cornstarch

1/4 teaspoon

2 egg yolks

1 teaspoon vanilla

2 tablespoons butter

4 heaping tablespoons of cocoa powder

3/4 cups of chocolate chips

2 tablespoons of cream or half and half
Fully bake your pie crust into a shell. Let cool.

Mix dry ingredients in a medium bowl.

Boil a pot of water, and place a glass bowl filled with the cream and chocolate chips over the steam. Whisk until melted.

Heat milk in a pot, but do not let it boil. It should reach the point where if you tip the pot, the skin of the milk will leave a film. Take milk off of heat and whisk into dry ingredients.

Whisk yolks, melted chocolate, and vanilla into into milk mixture. Cut butter into mixture.

Place back in pot and place on low-medium heat. Whisk continually until it thickens into a pudding-like consistency.

Let the custard cool, then spread into shell. Let chill for a few hours before serving. Feel free to decorate with chocolate, fruit, whip cream, or anything else. You can also vary the amount of cocoa and chocolate chips in the custard depending on how chocolatey you want it.
Pecan Rolls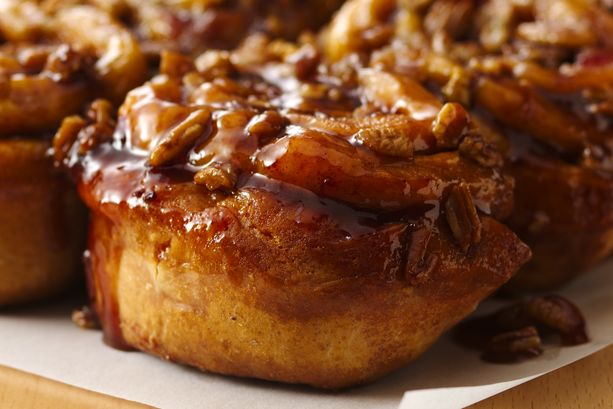 Pecan rolls have always been a big tradition in my family. We make them every Christmas, Thanksgiving, and most birthdays. Once you try them, I'm sure you might start a few pecan traditions of your own. Think cinnamon rolls but more caramelly and crunchy.
Dough
12 tablespoons butter, softened

1/3 cup light brown sugar

1/2 cup chopped pecans

1 package frozen puff pastry (should have two sheets)
Filling
2 tablespoons butter, melted and cooled

2/3 cups light brown sugar

3 teaspoons ground cinnamon

1 cup chopped pecans
Preheat oven and let puff pastry thaw according to directions. While waiting, beat together the 12 tb butter and 1/3 cup brown sugar. Drop 1 tablespoon each in 12 cups of a muffin tin. Evenly distribute the 1/2 cup pecans over the butter dollops.

Spread 1 tablespoon of melted butter over a sheet of puff pastry. Evenly distribute 1/3 cup light brown sugar, 1 1/2 teaspoons ground cinnamon, and 1/2 cup chopped pecans. With the longest side facing you, roll up tightly. Cut into six rolls, then place one in each cup. Repeat with the other sheet and remaining ingredients.

Bake for the specified time, or until the rolls are browned and carmellized. Take out from oven and let cool for five to ten minutes. Place a pan over the rolls, then flip. Allow a few moments for the pecans and caramel to all empty.