Train Hard, Play Better
Hang on for a minute...we're trying to find some more stories you might like.
The spring sports season is fast approaching, and athletes all over the school are doing what they can to prepare. Some of the spring sports have pre-season conditioning to make sure athletes are in tip top shape for the upcoming tryouts. Girl's soccer, baseball, and track are the sports that supply these after school workouts for their athletes. Although some students don't think it's important to show up to their sports conditioning, others believe it's necessary.
"I think every athlete should show up for their sports conditioning. Showing up shows the coaches how devoted you are to the sport, and how hard you will work. Coaches like to see what their players can do skill wise, but showing up to conditioning helps a lot during the making of the teams," said Katelyn Pope, 11.
Some who do believe it is important to show up to conditioning aren't able to make it because of other sports practices. Winter athletes obviously aren't able to make it since they have practice after school, but some may miss for other reasons.
"I do know for some people it's hard to be able to come because of work or having lots of school work to do which is understandable. You also have those people who are totally capable of coming, but decide not to which can look bad to the coaches. I think coaches should give those players who want to come but don't have the time for it other options," said Pope.
Girls soccer is doing something new this year for tryouts that makes showing up even more important.
"This year anyone who wants to play on varsity has to run a 8 minute mile to qualify. If you show up to all three conditionings that week you can get 10 seconds added to your mile. If you show up as much as possible this year your mile run will be shorter," said Elizabeth Wilson, 11.
About the Writer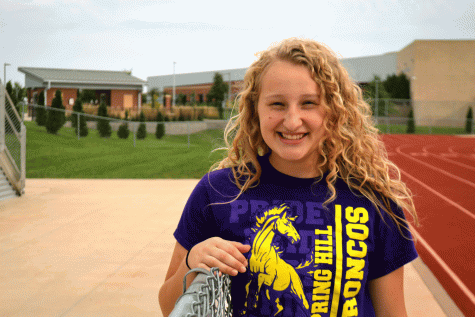 Gracey Cowden, Staff Writer
Hey! My name is Gracey and I am a senior. This is my third year in SPUB, and I am a staff writer for this school year. I joined because I have always loved...