Nico-Teens: The real reason teens are getting addicted to nicotine
Hang on for a minute...we're trying to find some more stories you might like.
The Juul company is receiving grand tides of business and backlash due to the popularity of their  vaping devices among an unintended demographic; middle school and high school students.
Their success is being attributed to the high nicotine concentration in the pods users insert into the Juul device. Each individual pod contains about a 5% nicotine concentration and according to CNN, "Experts say that a single 5% pod delivers the same amount of nicotine to the body as a pack of cigarettes."
Nicotine salt is the culprit behind the high levels of the dangerous chemical that is affecting teens everywhere. This salt is patented by Juul and is created by mixing the naturally bitter nicotine with an organic acid making it easier to cover the rather gross taste with the tasty syrups and juices.
Dr. Frank T. Leone, director of the Comprehensive Smoking Treatment Program at Penn Medicine, said "As a consequence of that, nicotine gets delivered to the brain very rapidly."
This rapid delivery of nicotine is the appealing factor of Juul devices, but this sensation has its severe drawbacks.
According to Dr. Robert Jackler, founder of Stanford Research into the Impact of Tobacco Advertising, "That may be a benefit to addicted adult smokers, but it also makes it potently addictive to nicotine-naive teenagers."
Most brands have "pods" that contain only about 1-2% nicotine, but in efforts to match up to Juul's success, they are rising to the 5-7% nicotine concentration levels. With different variations and methods of delivery, this unhealthy habit is getting even more dangerous.
It is nearly impossible to track down and regulate the vaping phenomena due to its wide variety of brands, juices, and device types.
CNN said, "As teen vaping continues to increase, health advocates have called on the US Food and Drug Administration for more regulation."
So, until more regulation comes to protect the bodies of teens, Americans should be on the lookout for this unhealthy epidemic and should educate themselves to avoid being infected.
Source: https://www.cnn.com/2019/02/07/health/juul-nicotine-arms-race-study/index.html
About the Writer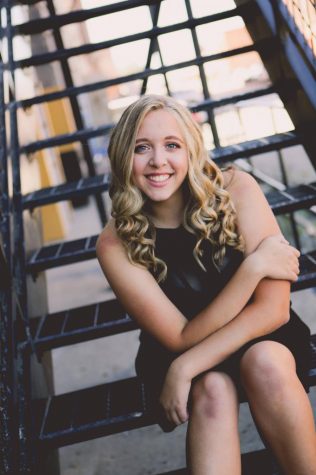 Kennedy Mounce, Stampede Editor in Chief










Hi there! My name is Kennedy Mounce and I am the editor-in-chief of the website you are currently on! I am a senior this year and I...