Students Spend Weekend at State Band and Orchestra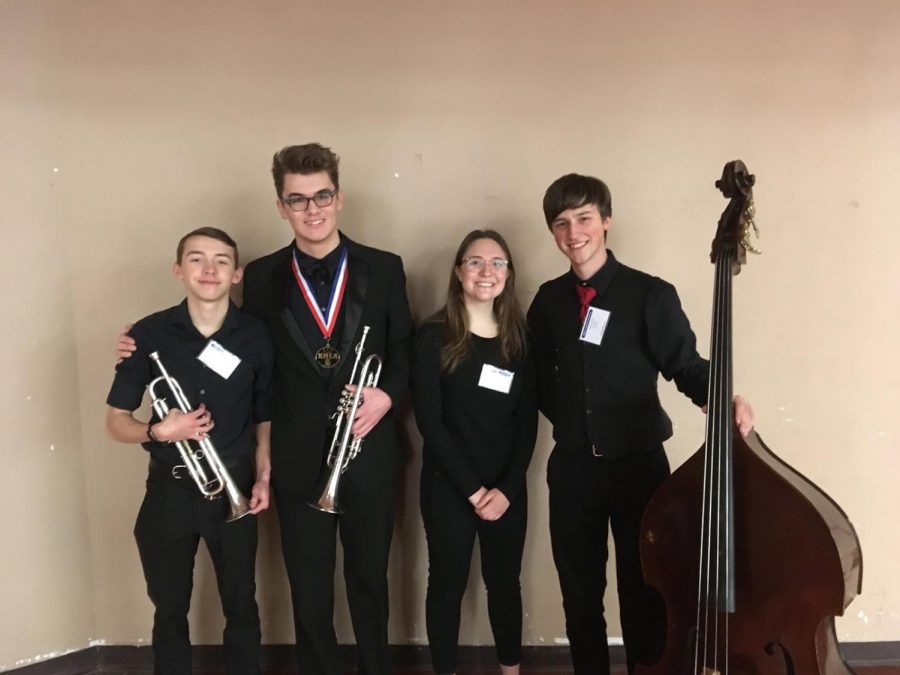 Thursday, Feb. 21, the rest of the student body was working in school while five students were on their way to Wichita. They were to be a part of the All State Band and Orchestra, a prestigious event composed of the best high school musicians in the state. Four students—Caleb Niehoff and Stephen Mitchell, 12, Logan Smoot, 11, and Lily Kuhn, 10— participated in the 1-4A Band, while Angelo Shekhar, 12, was the only member of the orchestra, which goes up to 6A.
"[It was] very fun, very meaningful, and very worthwhile," said Niehoff. "The best out of the three I've been to. The clinician that we worked with wrote three of the pieces and they were really pretty. He really knew what he was talking about and he could communicate that to us in a way that was really effective and allowed us to deliver a very successful performance. One of the pieces he wrote was about a student of his that was killed in action in Iraq, and the whole meaning of that piece and the piece itself was very emotional."
The event had more purpose than just clinic work and performance. The students were able to meet fellow student musicians from across the state and and form new friendships and experiences.
"It was good. I got to meet a lot of new people and talk to some old friends," said Mitchell. "It was a good experience. I became a honorary trombone member, which was exciting. I met some new percussionists and found out a lot of people were heading out to K-State like me, so I'll have new friends there."

About the Writer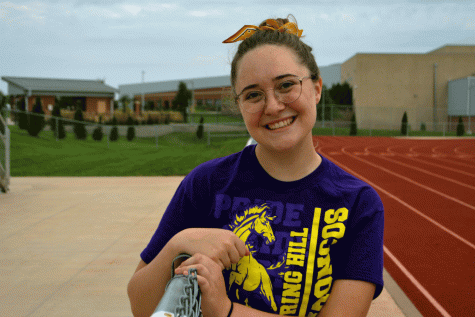 Lily Kuhn, Bronco Design Editor
Hi, I'm Lily Kuhn and I'm a staff writer here at SPUB. I'm currently a sophomore, and this is my second year in SPUB. I'm also involved in band,...