A Place to Start: Comic Books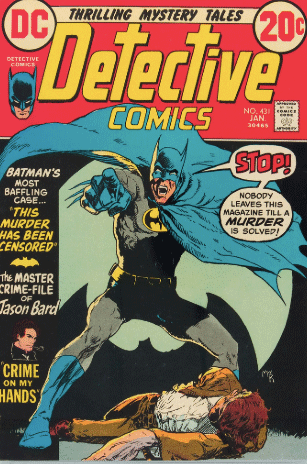 Many people are interested in the world of comic books but have no idea where to start because there are hundreds of thousands of comics to read; it is very overwhelming to say the least. However, there are some comic staples that are great places to start. 
Many people like to start with DC comic, or the basic superhero comics such as Batman or The Flash, here are the comics to start with: "Flashpoint," "The Killing Joke,"
"A Death in the Family,"  and "Batman: Knightfall Saga." "Flashpoint" takes place in an alternate reality where one small thing changed and spirals out of control. 
"A Death in the Family" is a great Batman comic where Batman takes a turn for the worse after his sidekick, Jason Todd, was killed by the Joker. 
The final one to check out is the "Batman: Knightfall Saga," the epic battles between Batman and his most challenging adversary Bane. Bane is a man in the best shape someone can be in while also being pumped with a special steroid venom that boosts his strength and endurance. 
However, some are not into DC superheroes there are other very interesting comic books out there. There is an amazing comic book series called "Kick-Ass" that is about a high school kid living in a really bad city full of crime. He has the crazy idea to become a superhero and tries to help his city. Not all comics have to be superheroes; there are hundreds of comic books that are not about superheroes. 
"The Walking Dead" is a good comic book series that the very popular show was based on of the same name. It revolves around a small-town police officer Rick Grimes and his family. He and his family bands together and tries to survive the post-apocalyptic world.
There are many comics you can read that I have not mentioned. There are countless comics of very different subjects that you can pick up and read for yourself.