Homecomings old and new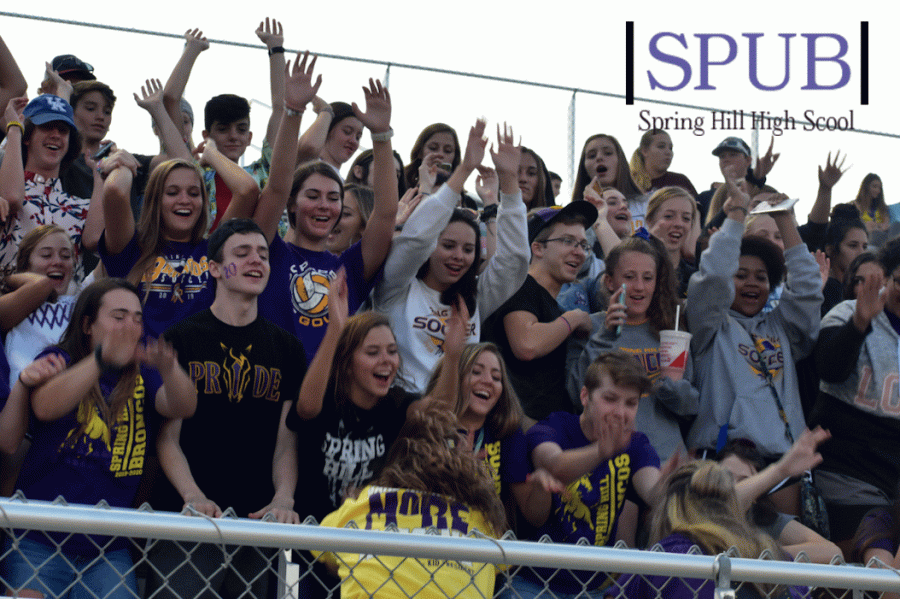 One of the most exciting events of the school year is Homecoming; an occasion that has gone on at high schools for as long as anyone can remember. A week full of school spirit, competitions and a pep rally, all culminating in a game and dance at the end of the week. For many, this tradition is something to look forward to. 
"I think it gives the school a lot of energy," said Alyssa Sherron, 11, "I like the pep assembly. I think that gets you really hyped-up for homecoming."
What a lot of students are unaware of is the level of planning that goes into Homecoming week. 
"I delegate teams, there's a 'pep rally team' and a 'royalty team'. There's a team for everything. These teams find a plan, then compare it to last year. How it went well, how it's different, do they want to try new things," said Meg Putnam, student body president, 12.
However, it did not just start there.  
"We start in the summer, and just start generating ideas when we're doing our leadership training," said Katie George, StuCo sponsor. "We go through a voting process with the StuCo members to decide."
While most schools have a Homecoming, there are some traditions that are unique to the Broncos, the Horseshoe Hunt and Bronco Pride Competition are among them.
One of the most looked-forward to events of Homecoming, and the school year, is the opportunity to earn Bronco Pride points for your class. While some might think that inter-class competitions are counterintuitive to the message of unity that Homecoming represents, this head-to-head (to-head-to-head) competition actually helps the school have a common objective.
 "Even though we're fighting against each other, per se, for points in the Bronco Pride competition, it really only works if we all work at the same goal, and in a way, that's kind of working together," Putnam said.
And the staff around the school agrees. 
 "It's really cool to see how fighting against each other also propels us to work together," said George. "I think ultimately [the competition] drives everyone together, it gets everyone excited." 
However, these traditions were not always here. 
"When I started, we were a school of 420, and we were in the middle of town; we were the town. But I think that we've kind of changed as a community, and we moved out here, and some of the traditions that we had, we altered," George said. "The Horseshoe Hunt was something that I brought, and sometimes kids get irritated when they can't find it," George said, laughing, "but I still think that it's a lot of fun."
There are also some traditions that SHHS has gotten rid of, due to the growing class sizes. One of the only teachers who remembers those times is David Londene, CADD Teacher, who has taught here for 32 year. 
"A long time ago, we used to have a parade with Homecoming, that's probably the biggest change. Each class used to do a float, then it was judged. You got points for first, second, and so on," said Londene. 
Throughout this change and growth the one thing that has remained, Homecoming and the small town sense of community it provides.  
"It's about having pride within your community, and if you don't, you ask yourself, 'Why? What can I do?' Maybe it's just coming to a football or soccer game when you don't have anybody to cheer for, or maybe it's volunteering. I've lived in Spring Hill my whole life, and really what it means is creating memories," Putnam said. "It just helps with morale, and people really find who they are as a member of Spring Hill."

About the Writer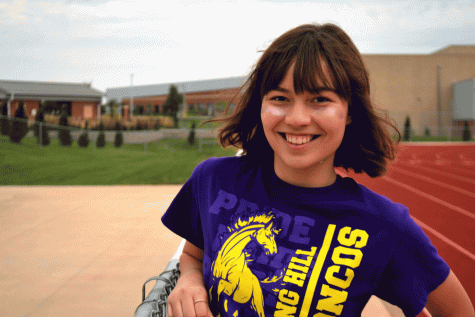 Taylor Dent, Staff Writer
HI! My name is Taylor Dent, and I'm a Junior this year. This is my first year in SPUB, and I'm very excited to be a part of this. In addition to being...