Back and (trying to be) better than ever (kind of) (i guess)
Hang on for a minute...we're trying to find some more stories you might like.
So, I'm back. Have you missed me these past two weeks? While I've been gone reality has really set in. At the start of my very first column, I opened with this funny remark about how it's past Labor Day and the school year has officially begun. However, looking back now I realize how wrong I was. I still was riding the end of the summer wave. I was excited to see people and get back into a solid routine.
We are now nearing the end of the first quarter, and, to be completely honest with you, I was considering dropping this whole plan to write a weekly column. I thought it was a failed experiment. That as editor-in-chief I didn't possibly have the time to write 300 words every week, and I'm not wrong.
I don't have the time; I don't make the time. But I'm going to do it anyway because that's all I really can do. My staff writers work around the clock to give you guys great content, and if I don't do the same then why am I even here?
In general, I feel the same about school. I think over this summer I've had the school system deglamorized for me. It no longer feels like a critical thing, and therefore my motivation to do well has kind of gone with it.
Despite this new perspective and my loss of motivation I still knew that I couldn't fail my classes. So I went through the motions. I filled out some worksheets and tried to make the best of it.
That's what I'm doing now; I'm typing away on my keyboard and trying to make the best of it.
When I sat down to write my very first column I opened this article and one of the first statements that after two weeks every columnist loses steam and struggles. I thought for sure I would make it at least a month before that happens, but the guy hit it right on the head. However, looking back now I realize how wrong I was. 🙂
About the Writer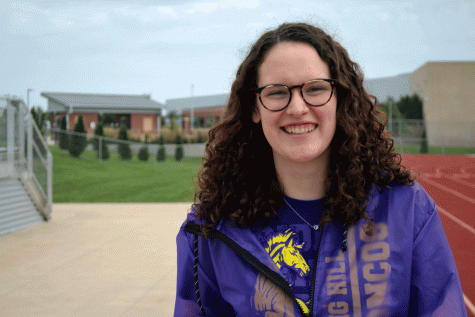 Hannah Smith, Stampede Editor in Chief
Hi readers. I'm Hannah Smith. I'm StampedeNews.Net's new Editor in Chief which means if you weren't already tired of seeing me around here then buckle...