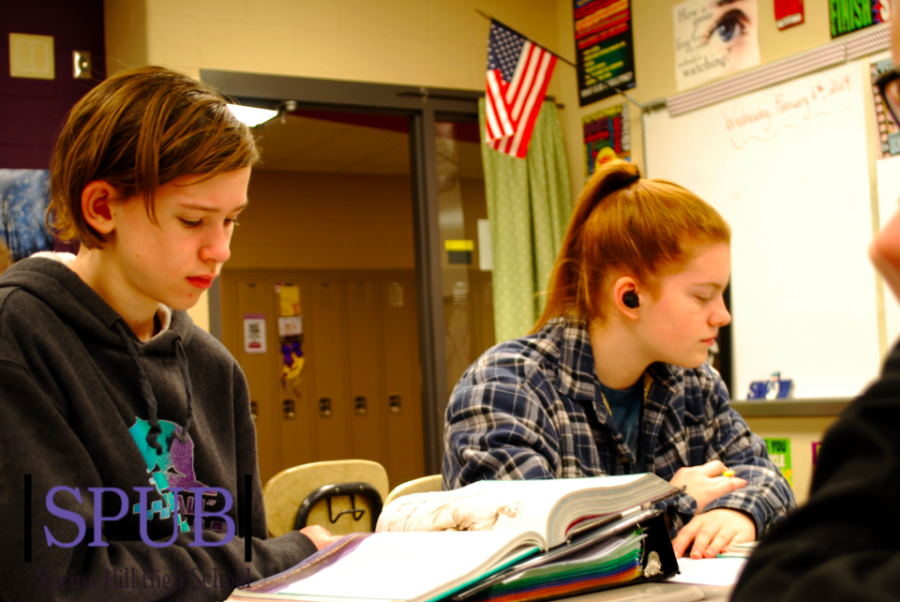 Students, throughout high school, struggle with the stress of school and finding a job. Typically, when people think of others in management positions within a business they would think of an adult. Despite this, the high school has its very own set of students who are in those management positions.
Often times these managers are tasked with managing the floor of the place they're working, making sure employees are doing as they should, keep things clean and stocked and many other details. 
Student managers often work many hours and have to try to make adjustments so they can still participate and succeed in school.
"My bosses [Assistant Manager and General Manager] are more lenient since they know school and sports are my number one priority," Andrew Allen, associate manager at Sonic, 11, said. 
Students in these management positions sometimes have to manage their peers without an adult present. And while that may be awkward for them the employees below them like it.  
"It honestly doesn't bother me at all, it can be quite fun and it's easier to ask questions by knowing them and not being afraid of them," Cheyenne Kanakares, employee at Sonic, 10, said. 
These students relate to each other and form better bonds and connections than a regular boss-employee bond. 
"They are students too. They are just trying to get their stuff done so they can get home at a good time to get a good night's sleep or do their school work themselves," Amaya Myers, employee at Sonic, 12, said. 
Student managers understand the difficulties of balancing school and work, so they're typically easier to form connections with as well. The experience between the student managers and adult managers varies.
"It's very much different from the older managers. They [student managers] are more easy to respond to and listen to in my opinion. When we are rushed they handle things more calmly than some of the other managers and not as many feel as dragged out or angry at work when working with them," Myers said. 
The student managers were promoted due to their skills, work ethic and to help their fellow students in their own jobs as much as they can while trying to succeed themselves.