Debate Team Takes On New Season With New Coaches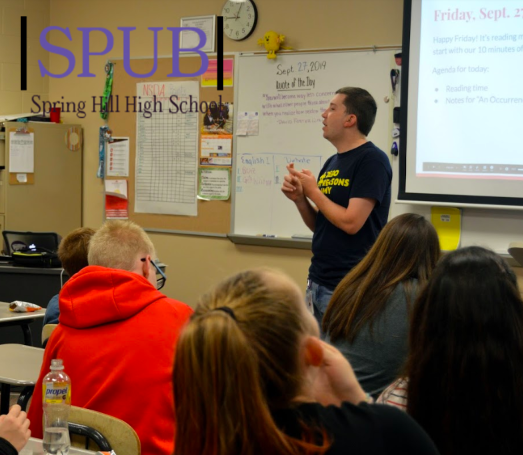 The debate team here at Spring Hill High School might be the hidden gem of the school. A diligent and hardworking team with a passion for their work. They are award winning, but they are quiet about their success. This year, though, the team has a bit of a change. Amanda Ford, former debate coach, has moved schools. Leaving the job to Alix Kunckle, current debate coach, with the same goals and ambitions for his team. 
"My goal with [the debate team] is just to continue to build this excitement and allow every student who comes through the program to have some kind of success; win some rounds and build some confidence and come back next year even stronger." said Kunckle, who is also a first year teacher on top of being a new coach. 
This year brings another big change, a change of parent sponsor. Joanne Kaechele, Parent Sponsor/Assistant Coach, was more than happy to take the opportunity. 
"I am excited for the season. The kids have been working hard this year to prepare for tournaments.  We have had five teams go out over the past three weekends and several more going this weekend. They have all notched victories in rounds and are very reflective on how to improve,"said Keachele. 
This new change can affect everything, including the students and their mindset. But that doesn't seem to be the case with most. 
Chris Carrel, varsity debate team member, 12, said " I feel like our team is a team is a team that can get along together very well as when we're all in the room together we can be serious and focused, as well as easy going and goofy. It's been difficult to get used to having a new coach, but that's been a much better experience than I would have anticipated it to be."
The debate team is hosting and competing in a home meet on October 26th and they hope to come out on top with their new coaches by their sides.