Chicago Teachers Strike Through Day Eight
On Wed. Oct. 16, the Chicago Teachers Union, CTU, went on strike leaving the schools closed for nine days. The CTU negotiated with the Chicago Public School, CPS, on Monday Morning and continued early into Tuesday, but has yet to come to an agreement. They continue to negotiate today and Malcum X College.  
"The Chicago Teachers Union has blamed the mayor for green-lighting the use of tax money for private developers, like the Lincoln Yards project led by developer Sterling Bay, and not public schools," reported the Chicago Tribune. 
They are also hoping to lower class sizes by hiring more staff and improving healthcare. However, there has been disagreement about how much the CTU is asking for. The CTU claims to only be asking for $38 Billion, while the CPS says that they are actually asking for $100 Billion dollars; both sides claim that the other is  misrepresenting the fact. 
"The parties have narrowed their differences but we're not there yet," Robert Bloch, Union General Counsel said, declining to provide specifics.
However, while the teachers are fighting for change in the classroom some students and parents are struggling to figure out what to do with their time out of it. NPR reported that 299,000 students and their families have been affected by the strike. In the meantime, everything from extracurriculars to college entrance exams are being disrupted and if the strike. The Illinois High School Association ruled on Monday that the Chicago Public Schools would lose their spot in postseason play. 
"I'm very disappointed," said Vanessa Andrews, a senior on the Jones College Prep volleyball team, which was undefeated in conference and had a playoff match scheduled for Tuesday. "We wanted to end our season with a win, not on a forfeit. It's very hard to hear that we have to end on this note." 
About the Writer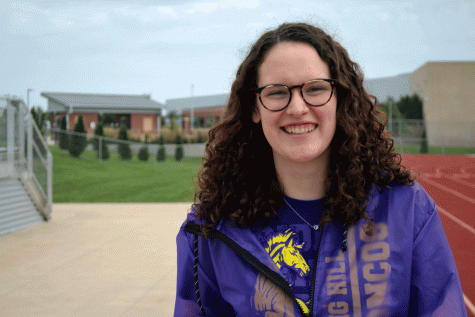 Hannah Smith, Copy Editor
Hi readers. I'm Hannah Smith. I'm StampedeNews.Net's new Copy Editor which means if you weren't already tired of seeing me around here then buckle up because...