Profile: Uncovering Undercover Cowbell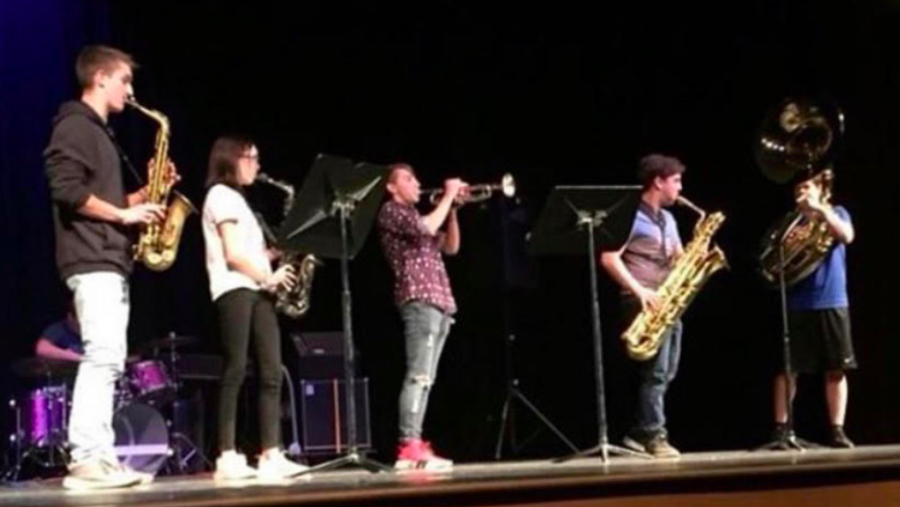 Last year our community was blessed by the creation of our very own independent jazz band, consisting of members of the high school band. Undercover Cowbell is run by Logan Smoot, Lauren Brinkman, Drew Fabrizius, Ty Larson, 12, and SHHS alumni, Dean Diviney and Jeremy Zeller, class of '19. This group formed last year when the jazz band was given a gig at the Bean Coffee Company downtown.
"It all really started when the jazz band at our school got invited to play a gig at the bean coffee company. We didn't have enough songs to sing at the bean so Mr. [Dan] Wooge suggested that a few students get together and just play some different music. We got together, it was me Lauren Brinkman, Drew Fabrizius, Jeremy Zeller, Dean Diviney, and Ty Larson," Smoot continued. "We all came together in Ty's basement and I think Jeremy printed our first sheet music to look at. It was a really rough start but we came to Ty's basement everyday after school to work on this and this thing we had going on. We didn't even have a name at that point we were just playing music and having fun."
With all this time spent together practicing and playing gigs, they have gotten extremely close with one another. People they never used to talk to much have now become each other's best friends and have formed a huge bond.
"I mean yeah [we have gotten close], especially me and Logan. None of us really talked a whole lot and we all played together and knew we were all great players. We hang out all the time now, and it's not just for practice we hang out and just go do stuff," said Fabriziuz.
Last year two members of the band graduated and moved on to college. No matter the distance between the high schoolers and college students, they still make it work.
"It hasn't been hard [having members in college] because we don't have that many gigs during the school year, and we don't plan on replacing our members. We just plan on waiting for them to get back from college on their breaks and stuff to practice," said Brinkman.
Be sure to catch an Undercover Cowbell show and follow them on instagram @undercovercowbell.

About the Writer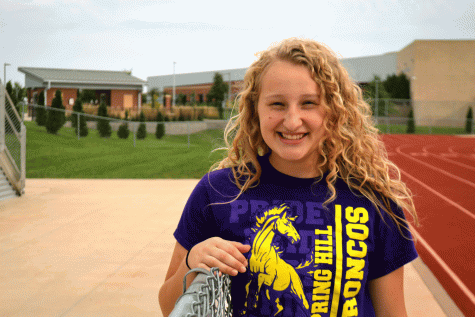 Gracey Cowden, Staff Writer
Hey! My name is Gracey and I am a senior. This is my third year in SPUB, and I am a staff writer for this school year. I joined because I have always loved...