#ZeroReasonsWhy Is Doing More Than You Think
Students take on the Mental Health Stigma at the middle school and in community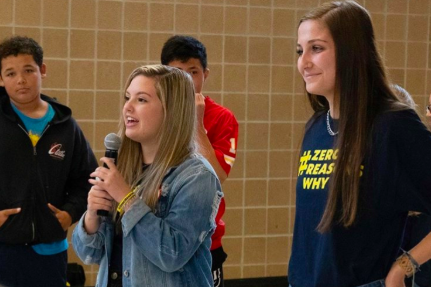 In past years, schools and organizations have been scared to shed light on the subject of teen suicide and mental health. As the numbers kept climbing, an organization called Zero Reasons Why came to be. The organization spreads awareness for teen suicide and the early warnings of depression with the goal of breaking the stigma around mental health. All of the schools in Johnson County have joined the campaign, hoping to give their students an outlet so they do not feel alone.
Spring Hill High School has a Zero Reasons Why leader, and she does a lot more than some may think. 
"I joined Zero Reasons Why at the beginning of this year, and I'm so glad I did." Sloane McKinney, 12, said, "I hope that my part in the campaign will help to erase the stigma surrounding teen suicide and mental health, so that my peers and others in Johnson Country feel more open to talk about thier struggles." 
Recently, Sloane and Kyra Fuchs, 11, took a trip to Spring Hill Middle School when Rebecca Riffel, middle school guidance counselor, reached out to them. Riffel asked the girls to come give some insight on suicide awareness after a student was seeking help to deal with her close friend passing due to suicide. 
"We spoke to sixth, seventh, and eighth graders separately, and they were able to ask us questions if they had any. They also got stickers and wristbands to show their support," McKinney says. 
Going along with the campaign, leaders across the schools got to speak on KCPT's public broadcast of "Kids in Crisis." This is a documentary that educates citizens on the increase of mental health issues in Kansas City. Sloane explains how she spoke alongside social workers and mental health advocates on a panel, and answered questions about what is being done to fight teen suicide. It can be watched on the KCPT website. 
Although the school does not see several things that are going on behind the scenes, their efforts should not go unrecognized.
"This movement is extremely important in our school and in our community," said McKinney, "because the more we talk about suicide, the less power it will hold over us."

About the Writer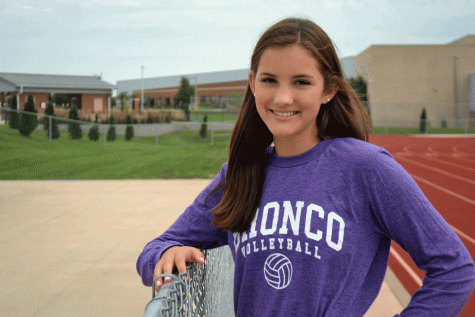 Mallory Putnam, Staff Writer
Hi, I'm Mallory Putnam and I'm a junior this year. This is my first year in SPUB, which I am very excited for all of the new opportunities it brings. I...