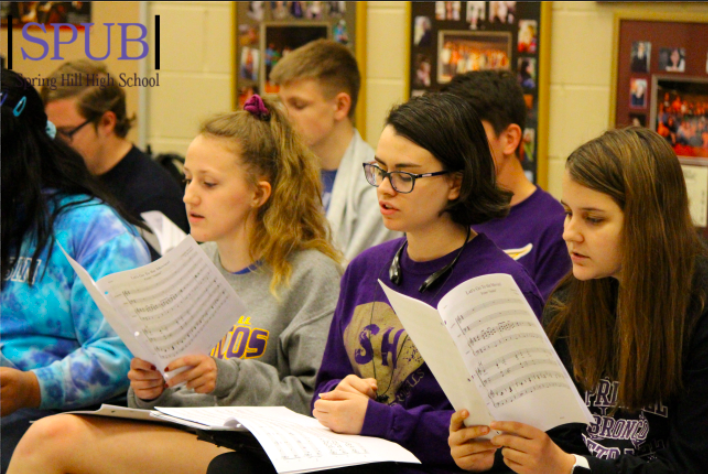 On Feb. 18, the choir presented the community with their twenty-first Masterworks Concert. A masterwork is a long work made up of individual movements. This year, they performed the "Armed Man: A Mass for Peace", by Karl Jenkins. 
"The Armed Man describes going to war and its effects on humanity for the past 1000 years," said Georann Whitman, choir director. "The composer when composing this is like 'we've had 1000 years of war, wouldn't it be nice to have 1000 years of peace."
Because of the bleakness of movements, such as movement nine, "Torches," the work was hard for some of the singers to listen to. 
Maya Sosa, 12, said, "It was a very hard to digest piece. When we listened to it, it evoked a lot of emotion. It really takes, it makes you uncomfortable, it puts you there."
In order for the performance to happen, many different people had to collaborate on the project for peace.
"There were a lot of moving parts in this one. You have to call on your friends, and you work really hard," said Whitman
The penultimate movement in the work is called "Better is Peace." The movement called for peace to ring out across the world, and ended with the touching lines "And there shall be no more death, neither sorrow nor crying, neither shall there be anymore pain."
"All lives are important," said Whitman. "When we make a decision to go to war, that has to be taken into consideration."