More Vapes, More Rules
A Look Into the Rules Surrounding Vaping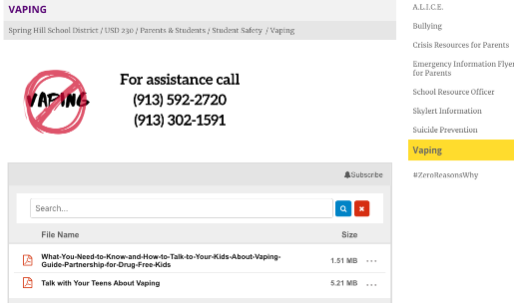 It has been very clear that the high school does not think vaping is a joke. As more and more students are joining in on the epidemic that swept the nation, the more school rules had to get strict. In past years, the consequences for being caught vaping were a couple days of in school suspension, ISS, and maybe a day of out of school suspension, OSS. These rules have changed drastically in the last  school year due to new studies showing the real harm of e-cigarettes, and how this knowledge has been shared with students over and over.  
"I think kids are well aware that they are not supposed to be bringing vapes into the school, and if they get caught, well, you've already had your warning," Chris Pechnik, Spring Hill school resource officer, said.
Now, if a student is caught vaping at school, the consequences are much worse. 
"This year [if you are caught vaping] it's mandatory five days OSS," Pechnik explains. "And then the potential for expulsion for the second offense. And I'm not even going to cut you a break [for a $150 minor in possession of tobacco ticket] anymore."
Although manufacturers show that vaping may be a healthy alternative to smoking, recent studies have broadcasted how bad vaping is for people. This might explain why the consequences have become more strict. 
"The thing to understand is that the main ingredients are vegetable glycerin, and glycol – which is basically like antifreeze. So yeah, vaporizing antifreeze and vegetable oil at high temperatures, and then inhaling that, I'm sure that's going to have an effect on your lungs right?" Pechnik says sarcastically.
Lots of students can even agree that these changes were needed. 
"I just think that kids need to understand that vaping is so bad for you, and by making the rules way stricter it kind of forces [students] not to [vape]. Unless of course they want a week of OSS," Layla Smith, 11, said.

About the Writer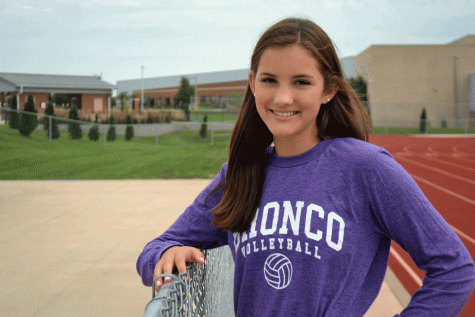 Mallory Putnam, Staff Writer
Hi, I'm Mallory Putnam and I'm a junior this year. This is my first year in SPUB, which I am very excited for all of the new opportunities it brings. I...