Junior Athletes Prepare to Take on Senior Year
With the 2020-2021 school year quickly approaching, many junior athletes are preparing to step into major leadership positions. These incoming seniors will experience a shift in team dynamics, but will also gain respect and a voice in their new positions. 
Athletes such as Jalyn Stevenson, 11, will become leaders in their respective fields. Stevenson is ready to be a senior leader for the volleyball team and believes that the seniors above her have influenced the type of leader she will be next year.
"I have learned how to be a better teammate and how to pick others up when they are down or struggling. I also learned how to play through pressure and struggle and lead the younger girls," Stevenson said.
Varsity soccer player, Chezney Haney, 11, helped lead his team this past season, regardless of not being a senior. Therefore, his transition into 'seniority' will not be the same as Jalyn, but he is still looking forward to stepping it up on the team. 
"I hope I can get the mentality of my players in the right direction. It doesn't matter if they are the most skilled or gifted players. It just matters how much work they put in and how hard they are willing to work," said Haney. 
Although many juniors will follow in their mentors' footsteps, there are still things on every team that current juniors believe could be better. 
Stevenson explained, "I won't do much different but I will really focus on team chemistry and making sure as a team we are close and have a good bond." 
It is very important to each leader that their team not only plays well, but comes to practice with a good attitude and a willingness to get better, in addition to building relationships with fellow teammates. 
"Returning for my senior year, second year as captain, I'll make sure I am always there [with a] positive [attitude] and ready to work. The underclassmen need someone to lead them [well]," said Haney.
No matter what, every high school sports team must evolve over time because of the shift in leaders. Junior student-athletes, like Stevenson and Haney, are ready to put in the work next year to ensure that whether a student is a senior or not, they deserve to have a positive experience on any team.
About the Writer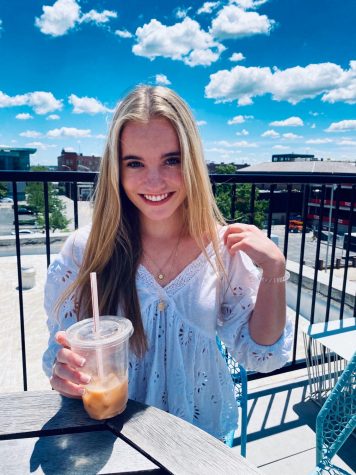 Madison Sutton, Staff Writer
I'm Madison Sutton, and this is my third year in SPUB; I'm so excited for what this year holds. I've always enjoyed writing and photography, so I...