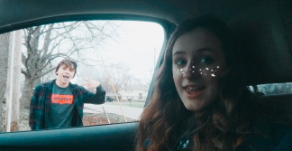 I think most people can agree that the COVID-19 quarantine was a devastating way to start the fourth quarter of the school year. I remember being so angry when I heard the news. Everything that I had been working toward was suddenly cancelled. The play I had been working on for a month and a half was gone. I'll never get to play the exciting new music I had just received in band for our pops concert. I was supposed to learn about design and start coming up with ideas for next year's yearbook after spring break, and now I'm not really sure what's happening with all of that. 
I think that's the thing that makes me the angriest, the uncertainty. It seems like no one has any clue what's happening. For example, I have a job interview scheduled for a lifeguard position at the Spring Hill Aquatic Center. However, I've heard no word on if my certification has been cancelled, and not to sound bleak, but I'm not even sure if the quarantine will be over by the time I'm supposed to start working. However, I've learned to try and move on and be happy with my new way of living. 
I'm not saying that you shouldn't be angry or sad, because I know that I am. I just want to make the best of this time instead of spending all of it moping about how everything is cancelled. 
I've been doing just about anything I can to fill my now completely open schedule. I go on a lot of runs. To help to clear my mind, to get away from my family, anything. I've been writing poetry lately, too. It's not any good, but it's just another way for me to release some of that pent-up emotion. 
So like I said, be angry, be sad, be whatever. Just keep living your life, safely, of course, and make the most of the coming months. Don't let COVID-19 win.