Professional Athletes Affected by Pandemic Adapt
With the COVID-19 pandemic still a major threat, many sports teams and athletes have had to pause their competitions and practices. Although a lot of people have been able to continue working from home, these athletes have not been so lucky. There are many things athletes learned throughout this new way of living.
"It tried so hard to break me, and you know what? It didn't." Sunisa Lee, gymnast, said. Lee had been preparing for the 2020 Olympic games in Tokyo, but the pandemic threw a wrench in her plans. "This has taught me that taking time off of practice will make my endurance go down. I now have to practice twice as hard to get back where I used to be." Lee said. There were many other athletes and sports who were affected by this, but at the end of the day they embraced the challenges this year threw at them and learned from it.

About the Writer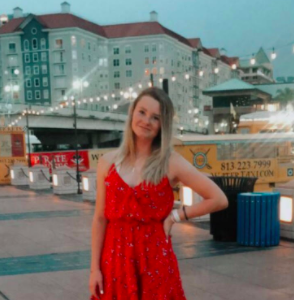 Grace Bull, Staff Writer
Hey! I'm Grace Bull and I'm a sophomore this year at Spring Hill High School. This is my first year in SPUB. I have always wanted to help make the yearbook...