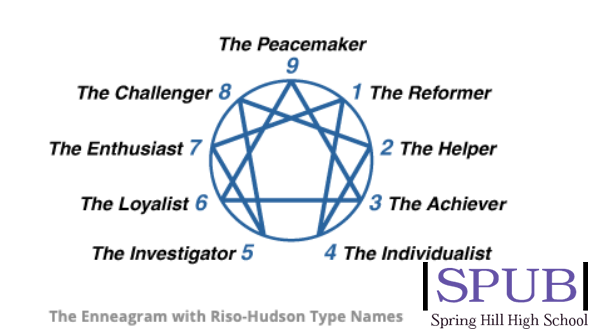 When the country initially went into lockdown, I found myself with extra time on my hands. I had heard about the Enneagram test before, but I had never taken it because I was skeptical of how it would label me. I decided I should take it since I was stuck at home with no plans. There are nine types on the test, but considering that there are billions of people in the world, I didn't think it would be able to adequately define me as a person.. I did not want to be put in a box; I believe that we are more than random traits on an online quiz. 
After taking the test, it was revealed that I am a Type 3, also labeled as "The Achiever." The basic words to describe my type show that I am success-oriented and pragmatic. However, I was proven wrong about the test not realistically labeling me. Instead of giving me a short paragraph about who I might be, I found lengthy explanations that help determine my fears, desires, motivators, levels of development, and personal growth recommendations. The test also explained compatibility with other Enneagram types and showed famous and successful individuals who share my same traits. 
The biggest takeaway for me from the experience was that the Enneagram does not exist to ignore complex traits in order to put people in a box that defines them. It is not a thoughtless Buzzfeed quiz that guesses who I am based on my favorite movies or songs. It does not try to predict my every move or tell me exactly how I will respond in any given situation. It does, however, help me and others understand why I make certain decisions and why I would do certain things in my life.