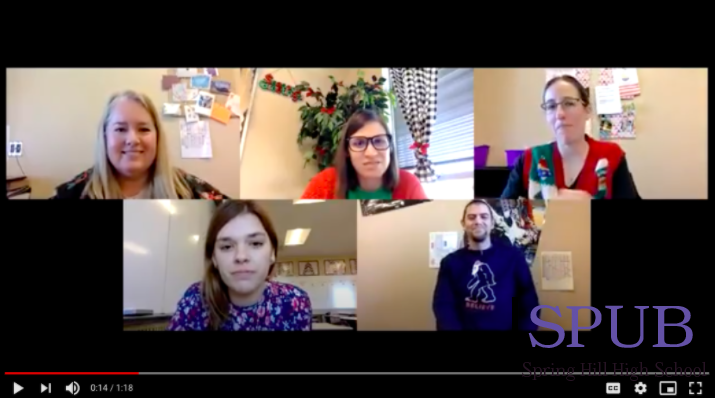 Christmas time is arguably the most cheerful time of the year, and StuCo always has a way of spreading that cheer to all. They have a unique tradition called "Winter Wishes" that StuCo members carry out every year. Despite the challenges of 2020, they were still able to continue this tradition.
"Each year, students fill out a Google form and tell StuCo what they want for Christmas and what they want to give others for Christmas. The students are selected throughout December and are delivered their gifts," said Madison Sutton, StuCo vice president.
Past granted wishes include treats for friends, donations to charities, mirrors in locker rooms, and Bronco gear. Normally, these wishes are delivered to the person in class, and announced with morning announcements. However, StuCo did have to readjust to changes due to online learning. With no deliveries being made to classrooms or students being able to pick up their gifts on their way out of school, StuCo had to come up with a new plan this year.
"Winter Wishes has definitely been different this year, but we are so lucky to still be able to keep the tradition alive. Gifts can now be found under the Christmas tree at the school, and students can safely pick up their gifts," Sutton said.
In addition, teachers find fun and creative ways to announce the wishes for that day in a video emailed to the student body. While it may not be as convenient as years past, students are staying safe and protected by going to the school and picking up gifts under the Christmas tree in the office. This was the quickest and easiest way to go about distributing gifts.
"It was really important to still have Winter Wishes. Keeping up student morale is a big goal of StuCo, and Winter Wishes is a great way to keep kids excited and engaged," said Sutton.
StuCo is doing whatever it takes to keep students' spirits high in uncertain times, and keeping the "Winter Wishes" tradition is a great example of that.