Rep. Marjorie Green Removed from Committee Seats
The House of Representatives voted yesterday, Feb. 4 to remove Rep. Marjorie Greene of Georgia from her committee seats for her comments about various far-right conspiracy theories with racist sentiments made before she was elected. This came after the Republican caucus refused to remove her the day before. Minority Leader, Kevin McCarthy of California, said that he plans to "hold [Greene] to her word, as well as her actions going forward," after confusing reports as to whether or not she apologized in the closed caucus meeting.
This showcases a divide in the Republican party as McCarthy also congratulated Rep. Liz Chaney, daughter of former vice president Dick Chaney and Representative of Arizona, for holding her leadership position as No. 3 ranking Republican. The previous day far-right conservatives had tried and failed to oust her for supporting the impeachment of Donald Trump. The two women mark two distinctive sides of the Republican party and McCarthy has been accused of trying to walk both sides of the party in his attempts to one day be house speaker.
About the Writer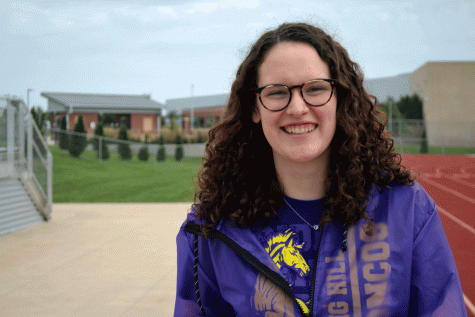 Hannah Smith, Copy Editor
Hi readers. I'm Hannah Smith. I'm StampedeNews.Net's new Copy Editor which means if you weren't already tired of seeing me around here then buckle up because...