Soccer Armband Sold to Help Child
Seconds before Portugal's match last Saturday against Serbia ended in a draw, Cristiano Ronaldo, forward for Portugal, angrily walked off of the field after his would-be game-winning goal got called back. Ronaldo shot the ball over Serbia's goal keeper, and it looked as if it had crossed the goal line before getting cleared out by a defender. On his way to the locker room, Ronaldo madly threw his captain's band down on the field near the endline. He was criticized for his hostile actions and it could lead to FIFA sanctions.
However, after the match, the captain's band was picked up by a firefighter on duty and given to a charity group. The Serbian humanitarian charity put the band up for online bidding to raise money for a 6-month-old boy suffering from spinal muscular atrophy to help with medical treatment. It was then sold for $75,000.
About the Writer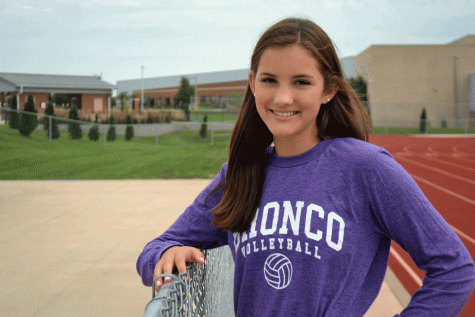 Mallory Putnam, Staff Writer
Hi, I'm Mallory Putnam and I'm a junior this year. This is my first year in SPUB, which I am very excited for all of the new opportunities it brings. I...