Man Attempts to Break Into Taylor Swift's Apartment
New York police said on Monday that a 52-year-old man who claimed he had communication with Taylor Swift over social media was arrested on a trespassing charge. The stalker's name was Hanks Johnson, and he was caught trying to break into the singer's Manhattan apartment without permission. He was charged with criminal trespass and released on his own recognizance after an arrangement Sunday night. It was not clear if he had an attorney. It was reported that outside the courthouse, Johnson showed that he had sent direct messages to Swift's Instagram account, then claimed text suggestions on his phone were replies from her.
This was not the first time Johnson has been caught stalking. He proudly showed reporters a restraining order barring him from contacting models Bella and Gigi Hadid, who are both friends of Swift's. Swift has had to deal with several stalkers at her homes on both coasts since her rise to fame. A different man was arrested for breaking into her New York apartments in 2018.
About the Writer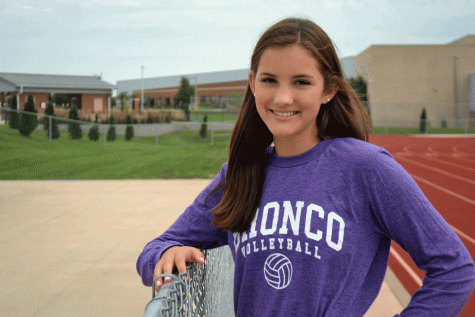 Mallory Putnam, Staff Writer
Hi, I'm Mallory Putnam and I'm a junior this year. This is my first year in SPUB, which I am very excited for all of the new opportunities it brings. I...