Difficult Decisions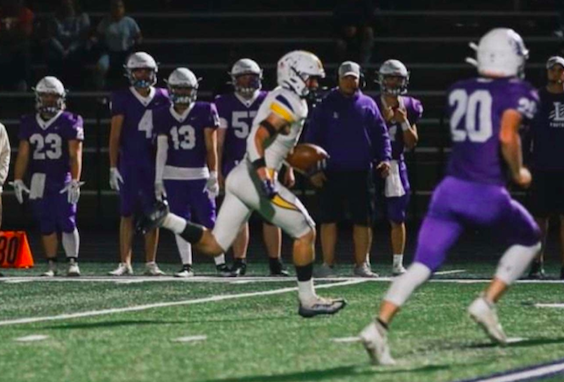 High school athletics are a major piece of many students' lives. They bring joy and great friendships, but stress and tighter schedules for some. While the sport being played is loved by the athlete, it doesn't mean that taking a break, or quitting the sport altogether, is the wrong decision. It is a tough one to be made. This fell true with senior student athletes Bryce Kirchner and Delaney Hill.
Kirchner played football his freshman year, but realized it wasn't bringing him the joy he was looking for. However, he made a decision to play football again his senior year. This turned out to be the right choice for him.
"I love it and it's awesome. I wish I wouldn't have quit football because I feel like I would have been really good at it if I did it all four years," Kirchner said.
While quitting early may have caused regret, Kirchner found his way back.
Along with football, Kirchner decided to quit playing baseball after his junior year. This was a tough decision for him.
"Quitting baseball was really hard," Kirchner said, "I put so much into it."
Kirchner may have had a struggle figuring out which sports were made for him, but in the long run, he is happy and doing what he loves.
Hill's decision to quit her sport was a different situation. She played basketball the first three years of high school. She then made the decision to go down a different path.
"With this year being my last year getting to play a winter sport at high school, I decided that I wanted to try something new. So I'm going to wrestle instead of playing basketball," Hill said.
Wrestling runs in Hill's family, so that was another factor pulling her towards it.
"My dad wrestled in college and that's always influenced me … I wanted to push myself at something that was new," Hill said.
Even though Hill knew what decision she wanted to make, there were other things she was considering with her final choice.
"I think the hardest decision was deciding what friends I wanted to be with because I have a lot of basketball friends and I have a lot of wrestling friends," Hill said.
When Hill was ready to tell the coaches about her decision, they supported her.
"[Coach Paige Husa] said it was ultimately my decision and that she would always support me," Hill said.
While she may not play anymore, Hill plans to keep basketball in her life by supporting the team.
"I will still support the basketball team. I will be coming to games and leading the student section," Hill said. "I will be there."
*After this story was written, Delaney Hill made the decision to continue playing basketball*