Fashion, Designs, Trend!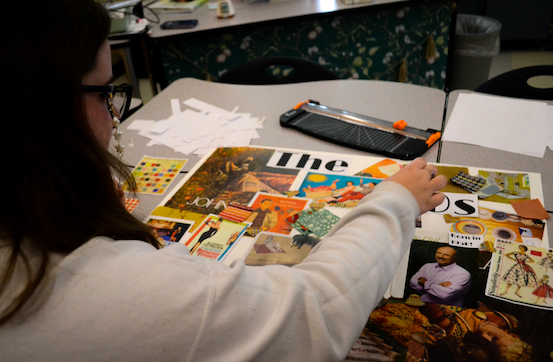 Students often take electives that peak their interest, but that doesn't always mean it's what they want to pursue. Some students take these elective classes without thinking about how much they might actually enjoy them. However, some students in the fashion trends class chose this elective due to wanting to pursue it as a career. 
Mackenzie Ingle, 10, is one of the students that have previously thought about wanting to continue fashion and make a career from it. Over the past few years, Ingle has been very connected with fashion and found her confidence. Ingle believes that she has a unique fashion sense from others. It makes her feel as though she can express who she is and stand out. 
Ingle took Erika Lundstrom's Fashion Trends class to further gain more knowledge about fashion and the differences it can make. Hearing good things from her sister who also took the class prompted her to try it out. She's been interested further in the fashion industry and how the fashion world works. 
Madison Stults, 12, has considered taking fashion as a career choice as well. Stults is currently taking a class for a merchandise and marketing undergraduate degree. She used to watch Project Runway in middle school, and always admired the work that was put into designs and outfits for the runways. 
"Growing up with a visual on how they create the outfits and how a bunch of different designers have their work in department stores is also really interesting," Stults said. 
There are many different career choices in the fashion industry, many of which aren't widely recognized. Some of these careers can also be high-paying and can still be a fun job to pursue.