Winter Weather Mayhem
Hang on for a minute...we're trying to find some more stories you might like.
Flush those ice cubes, put that spoon under your pillow and wear those pajamas inside out because students are begging for snow days! During the past few weeks, Johnson County has endured some brutal winter conditions.
Nov 12, snow fell early in the morning, making roads close to impossible to drive on. Some schools decided to close, but most did not. This was because the snow fell too late in the morning to be able to have time to close.
"Roads in the Kansas City area turned deadly Monday as a light snow fell for much of the day, making for slick conditions…[it was] reported at noon that troopers in the Kansas City area and surrounding counties had responded to 175 weather-related incidents, including 86 crashes. Those crashes included 10 injuries and 2 deaths," The Kansas City Star reported.
Many students at the highschool got in accidents, slid into ditches and had trouble driving safely on their way to school that morning. This upset parents, teachers and students.
Sunday, Nov 25, the Kansas City area got hit by a blizzard. This time, local schools, including Spring Hill, decided to cancel school on Monday.
"However, Newsweek reports that it set a daily snowfall record of 5.3 inches in Kansas City, noting that the previous record of 3.9 inches was set in 1895," NPR reported.
The day following the Monday snow day, roads were still hazardous and some neighbors had not been treated. Spring Hill decided to not cancel school, despite roads being slick in areas. Many students and parents were upset about this decision, especially after the disorder that occured due to bad driving conditions a few weeks back on November 12th. These concerned students decided to take their opinions to Twitter, hoping to change the district's mind. See tweets below:
Source: Twitter.com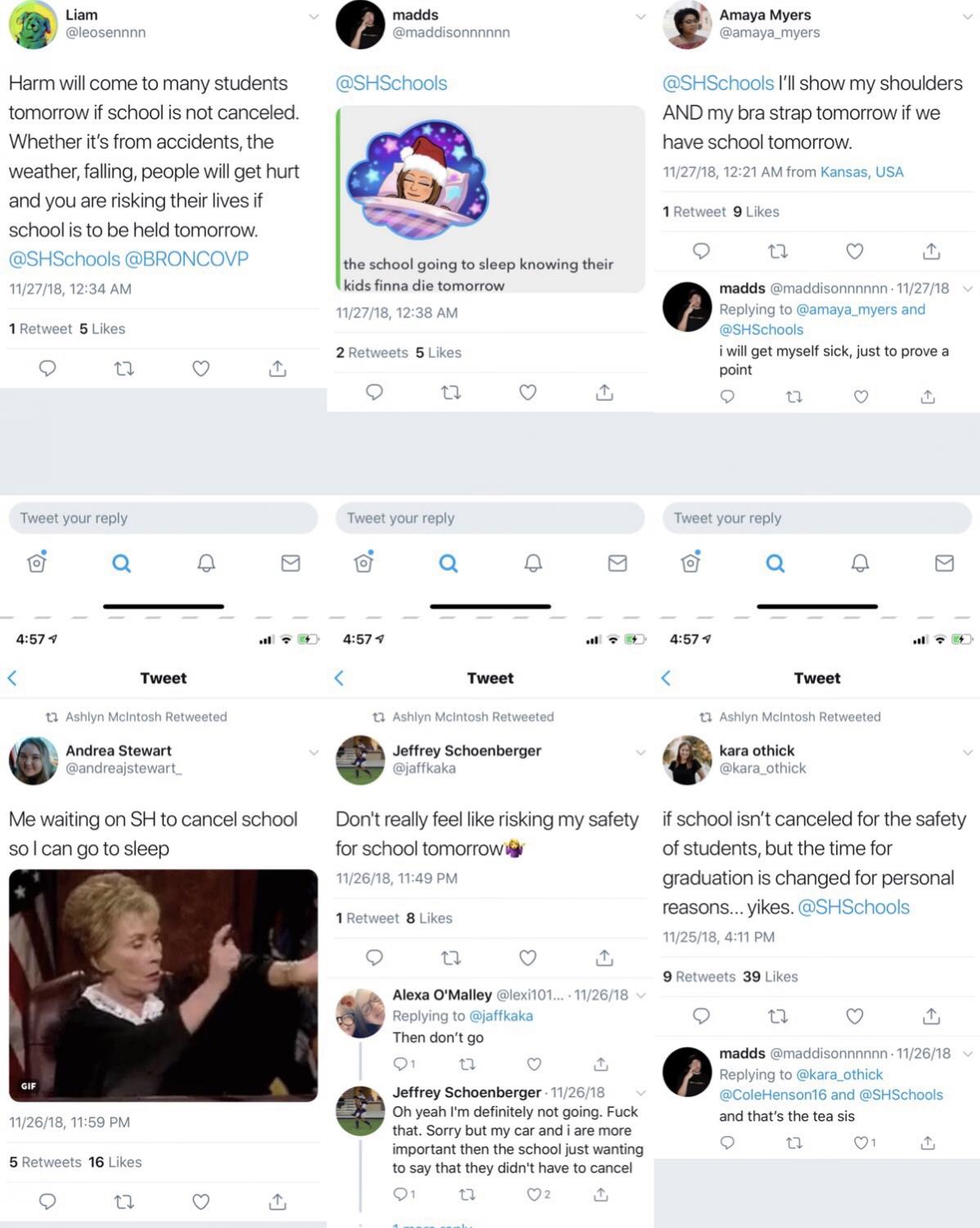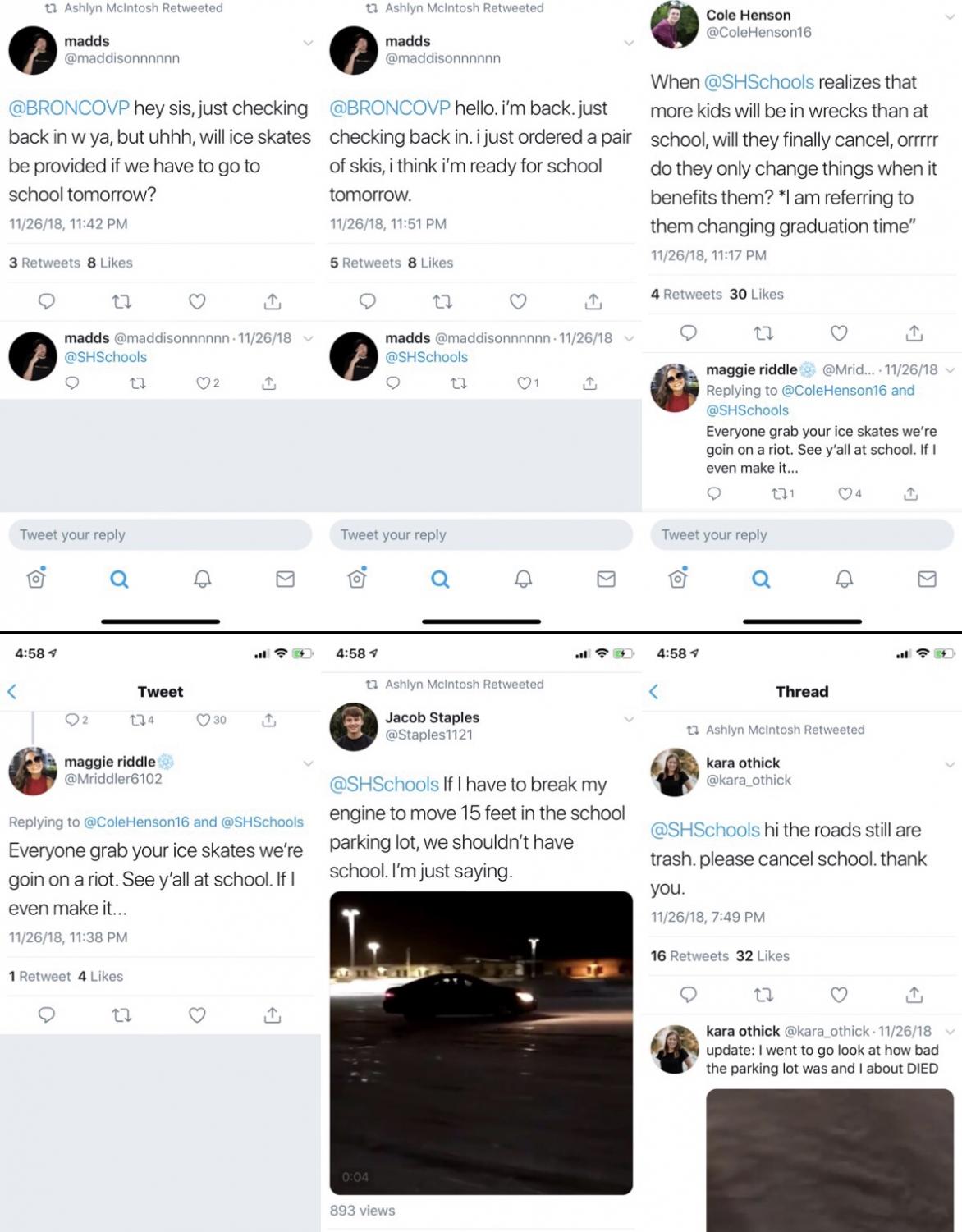 About the Writer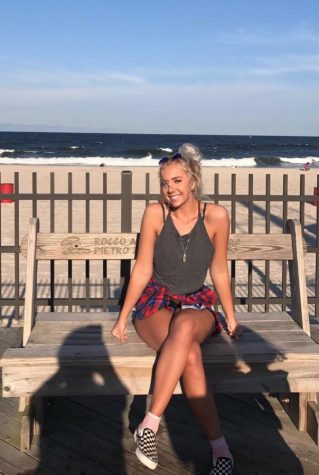 Paige Swanda, Staff Writer
Welcome to my biography! My name is Paige Fiala Swanda and I am 17 years old. My wish is to become a better writer, so therefore I write. On the side,...