Taking Districts By Storm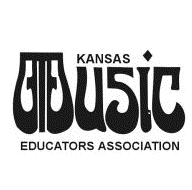 Hang on for a minute...we're trying to find some more stories you might like.
On Nov. 3, 13 band members and several orchestra members auditioned for the East Central District Band and Orchestra. With little sleep and a lot of nerves, the students loaded onto the bus at 6:50 AM to audition for one of the biggest auditions of the school year. They arrived at Olathe East High School waiting for 8AM to roll around so the auditions could commence.
Each student was required to prepare a classical, or jazz, piece months in advance to play the specific sections selected by the judges on that day. The concert band auditions are categorized by instrument and school division. The jazz and orchestra auditions are categorized only by instrument, meaning 1-6A musicians compete with each other for a small amount of spots.
The musician is assigned a number, to keep confidentiality amongst judges, then goes into a room to play a chromatic scale, sections from the excerpts, a scale also assigned the day of auditions, and a sight reading piece. Once they are done with the audition, they anxiously await the results to be posted on eckmea.org.
This was the first year that KMEA posted the concert band audition results online, which caused even more stress than before.
The orchestra results came first on Sunday night as every band kid in the state spastically hit refresh. For the gold orchestra,  Angelo Shekhar, 12, made 2nd chair on viola and Stephen Mitchell, 12, made 7th chair on bass. For the blue orchestra, Julia Bigus, 10, made 15th chair on violin II and Kris Nelson-Brantley, 10, made 7th chair on cello.
The jazz band results came next and Christian Carpenter made 3rd chair trumpet amongst several 5A and 6A school musicians.
After breaking their promise of having band results posted on Sunday, KMEA finally posted the East Central band rosters Nov. 5. For the 1234A band: Emma McCoy, 12, is 3rd chair flute, Ashdon Kice, 10, is 5th chair flute, Cadence Wooge, 10, is first chair oboe, Miranda Versaw, 12, is 3rd chair clarinet, Katelyn Whipkey, 11, is 5th Chair Clarinet, Koen Ottenschnieder, 9, is 8th chair clarinet, Grace Campbell, 10, is alternate Contra Bass, Kennedy Mounce, 12, is first chair tenor sax, Caleb Niehoff, 12, is first chair trumpet, Logan Smoot, 11, is 3rd chair trumpet and Lily Kuhn, 10, is 3rd chair snare.
Matthew Naylor, 11, also was the only choir member to make it to the district level this year.
A huge congratulations goes out to all of these outstanding musicians, a good luck to them all at their performance Dec. 1.

About the Writer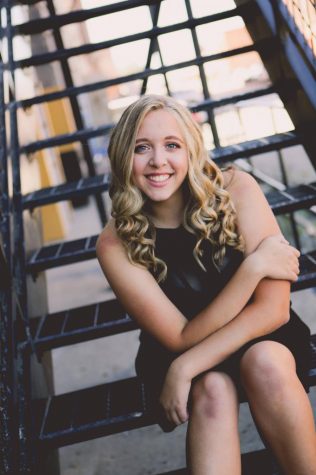 Kennedy Mounce, Stampede Editor in Chief










Hi there! My name is Kennedy Mounce and I am the editor-in-chief of the website you are currently on! I am a senior this year and I...