Hight School Student Added to Transplant List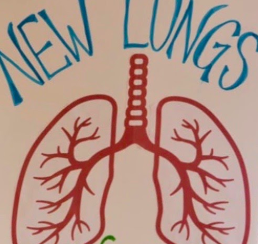 It has been a few weeks since Alicia Berkey, 10, left for St.Louis to be put on the transplant list for new lungs. Alicia has found a new home at the Ronald McDonald House in St.Louis. Her daily life includes waking up early two to three times a week to go to appointments and coming home to do school. 
Her favorite part about living there is being so close to the city. 
"My favorite part of being here is being in the city. Everything is so close to us, and there are a lot of places we can even walk to," Alicia Berkey, 10 said. 
Alicia is looking forward to walking around the city after her surgery during her three month waiting period before she heads back home. 
To Alicia the hardest part of the whole process is being away from her friends and family. 
The good news is that Alicia was put on the list to receive lungs. This means that she is on the waiting list to receive new lungs. 
"I felt all of the emotions all at once! It's super exciting, and kinda terrifying. I had so many appointments with a lot of different specialists before the final enlistment," said Berkey, 10. "I think it was around 46 appointments, maybe even a few more; I lost count." 
The next steps for Alicia and her family is waiting. While she is waiting for her new lungs, Alicia has about 3-6 appointments a week including lots of physical therapy. Alicia has been very positive about the whole experience and never seems to lose hope.  
"Waiting for a set of lungs could be days or even months. The surgery is going to be hard to recover from, but I know I'm strong enough," said Berkey. 
There are still many fundraisers popping up so if the Bean fundraiser didn't work out then no worries, because there are two in the works right now. 
There will be a Gambino's night on March 12th and a Parents Night Out Event at Life Mission Church on April 3rd. The support from family, friends and the community is still very helpful to the Berkey family and means a lot. 
"The continued support is very appreciated. It helps me and my family see how much we are loved and cared for," Berkey said. 
For updates on Alicia and her family there is a blog that can be visited at, www.CotaForAliciaB.com. 
Alicia also enjoys mail, so her address is listed at the bottom of the page. Once again, good luck Alicia remember that you have a school and a whole community here in Spring Hill to support you. 
Ronald McDonald House Charities
Attn:Crissie Berkey
4381 West Pine Blvd
St. Louis, Mo 63108