The COVID-19 Vaccines: a Rundown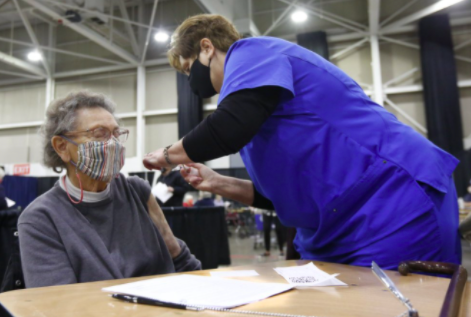 As of March 29, phase five for getting the COVID vaccine has officially gone into effect. Phase five consists of anyone who works or lives in Johnson County who is age sixteen or older. As more and more people are being vaccinated, there tends to be a confusion between the three vaccines, and which is most effective. The vaccines have been manufactured by the pharmaceutical companies Moderna, Johnson & Johnson, and Pfizer. 
According to the CDC, the Johnson & Johnson vaccine is seen to be 66% effective towards severe conditions because of the virus.  There shows to be no hospitalization after receiving the Johnson & Johnson vaccine. The Moderna vaccine has been researched to be 94.1% effective. The Pfizer vaccine has been seen to be 89% effective. 
After receiving the second dose of the vaccine, it is common for people to not feel great, or rather sick. The aftermath of the vaccine can often include fatigue, muscle aches, headaches, fever, etc. The reason for experiencing these symptoms is because it is the immune system reacting, and preparing for an illness. The symptoms are similar to influenza, and it is mainly caused within the immune system. However, there is no reason to panic; this is a perfectly normal reaction to the vaccine. As there have been myths when it comes to the long-term effects, there have been zero studies for long-term negative effects. 
When it comes to narrowing down which vaccine is 'best,' the only thing that really matters is age. People aged 16-18 have no choice besides Pfizer, because currently that is all that is offered under the age of 18. Adults have the choice between any of the three. As they are all very effective. When someone gets the vaccine, it can help improve their mindset about being protected, and help start to bring the world out of this pandemic.