Building Connections and Making Memories
How to become more involved in school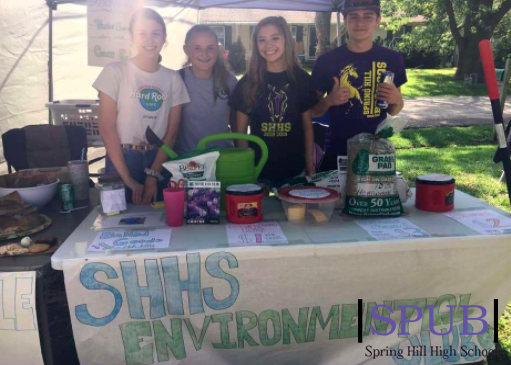 Choosing to be involved in school is rewarding, but some students may not know where to start. One of the simplest ways to build connections and make memories in high school is to find an activity that suits a student's interests. Whether it's a sport, club, organization, or even an elective – there are many opportunities to find something to be passionate about. 
However, getting involved in school activities can be time consuming and can take up a lot of energy. Lower pressure activities and clubs are offered at the high school in addition to all of the other sports and organizations. 
Daniel Mitchell, 11, has been a member of the Fellowship of Christian Athletes throughout his time in high school. Mitchell explained that his favorite part of FCA is getting to know other students and getting together with everyone every other Thursday. 
"My role is to help get more people there and to organize meetings. The only thing members have to do is show up when they can," said Mitchell.
Another club that is a good starting point for getting involved is the Environmental Club. Kaitlyn Wilson, 11, is in charge of coordinating meetings, approving projects, and connecting with members. 
"I get to meet and talk to people who are passionate about sustainability and the environment," said Wilson. "It's so fun to get to share your passion with other people, share your ideas, and talk about the causes you care about."
Regardless of a high schooler's lifestyle and schedule, anyone can take initiative and find an activity to take part in. 
"I think it's important that people find some way to get involved because it gives you more pride in your school," said Mitchell.
The benefits of getting involved are worth the extra effort and time it takes to reach out and every student should consider it.