Difficulties with Soccer Subs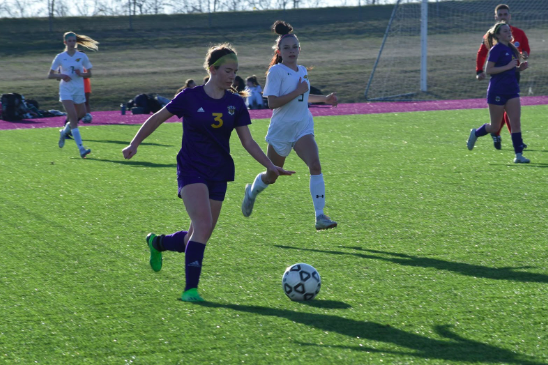 Substitutions are a main factor in most sports. No matter how many players can play at once, teams will always scout out more for this reason. Issues with substitutions aren't always a problem; but for the girl's soccer team, this is not the case.
"I think everyone knew it was going to be an issue; all the returners knew there was gonna be a problem because we had 13 seniors graduate last year. So obviously there was gonna be an issue trying to filter in more people into the team," Hailey Bergmann, 10, said.
While they had enough to fill their teams, the JV and varsity teams are very low in numbers. This is due to injuries and the turnout at tryouts at the beginning of the season.
"We didn't have the numbers of freshmen come in to match numbers of the seniors that left. And the ability of the people coming in didn't match the ability of the people that left either," Bergmann said. "So it's the fact that we don't have enough girls trying out for the team and then we don't have enough of the girls that have the ability to be on the top tier team to have enough subs for that team." 
Since there are no subs, injuries are a main ramification for the team.
"I would say the consequences for us not having subs are that we are more likely to get injured because we are in the whole game," Elizabeth Williams, 10, said. 
The varsity team is also being worked harder due to competing against tougher schools often.  Not only are they overworked in the game, but also in practice. 
"I feel like we're being pushed a lot more, but that's not necessarily a bad thing. I also feel like we're playing more difficult teams because of how our season ended last year, and a loss to Aquinas isn't how you want to end your season. So we're also trying to avoid that happening again. So we're putting harder teams on our schedule," Bergmann said.
Although the season has just begun, it is too late to fix this problem. The team still has a lot of the season left, and they are having to adapt to this issue in hopes that it can be resolved in the future.
"Hopefully we have a lot of freshmen coming in next year that are interested in playing girls soccer so we can get our numbers up and maybe help resolve the sub issue," Williams said.