Tamara Ecclestone, F1 Heiress, Robbed While on Vacation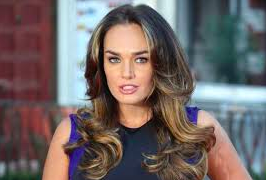 A very pricy burglary took place on Friday. Formula One, F1, Heiress Tamara Ecclestone and her family fell victim to the crime.
The thieves maneuvered their way around security and onto the property. Once inside, the thieves then smashed safes containing jewelry. 
The safes were hidden in Ecclestone's bedroom. 
A grand total of $67 million worth of jewelry had been stolen. 
Police officers rushed to the address in Palace Green, Kensington just after 11 p.m. following reports of a burglary, according to the Metropolitan Police. 
"Every piece of jewellery in the £70 million mansion is said to have been swiped in a 50-minute raid — just hours after the F1 heiress, 35, left the country for her Christmas holidays," said British Tabloid The Sun, citing a neighborhood source. 
The robbery came 133 million short of the "largest burglary in English legal history" as described in court reports. 
The largest burglary in English legal history was back in 2015 when burglars broke into Hatton Garden Safety Deposit Company in London before escaping with nearly $21.2 million in gems, jewelry and cash. 
According to CNN, no arrests have been made thus far and the investigations will continue until the jewelry is found.New