Trump Speaks after being Acquitted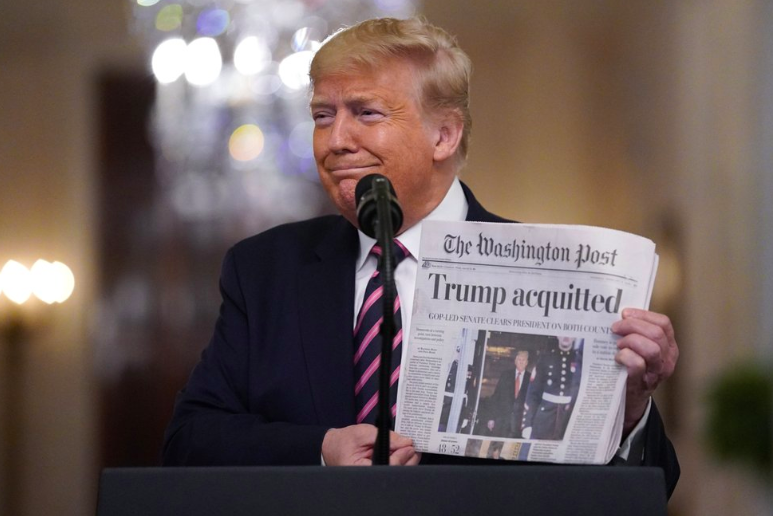 On Wednesday, Feb. 5 the Senate voted to acquit President Donald Trump on charges of obstruction of Congress and abuse of power. He is one of three presidents to be impeached then acquitted, joining the ranks of former presidents Andrew Johnson and Bill Clinton. Tensions have been high in the capitol, with partisan rifts growing deeper over the four month process. The final vote ended up being 52-48 not guilty for the obstruction of Congress charge, and 53-47 for the abuse of power accusation. Republican senator Mitt Romney voted "guilty" on the obstruction of Congress charge, making him the first senator in history to vote against a president from the same party.
In his post-acquittal speech at the National Prayer Breakfast, normally a time when democrats and republicans call a truce, on Thursday, Trump said "It was corrupt. It was dirty cops. It was leakers and liars, and this should never ever happen to another president, ever. I don't know that other presidents would have been able to take it."

About the Writer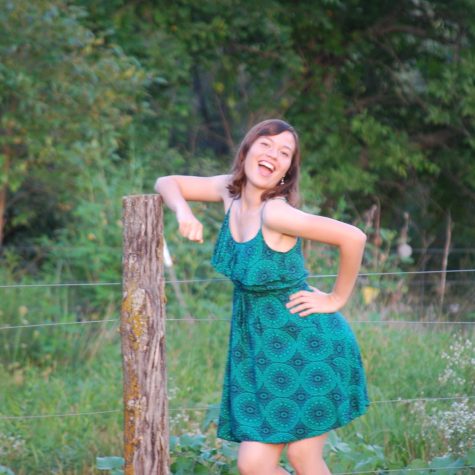 Taylor Dent, Stampede Editor in Chief
HI! My name is Taylor Dent, and this is my senior year. This is my second year in SPUB, and my first as Editor-in-Chief. In addition to being part of SPUB,...