Dear Readers,
Hear from the Editor-in-chief about changes to publishing plans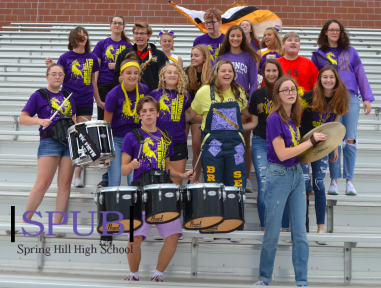 Dear Readers, 
         Throughout the last few weeks a lot has changed, not just for me and the publishing staff of Stampede News, but for the community. As I'm sure you all know, Gov. Laura Kelly announced that all Kan. schools will be closed through the remainder of the school year. 
This brought about a lot of uncertainty, and after taking about 24 hours to process this I decided that the Stampede News staff would continue to post content through these trying times with the intent of sharing the student perspective and bring together the community. However, as with just about everything else we are doing, it's going to look a little different. 
First off, we are not going to be reporting as of right now, we are simply going to be sharing the thoughts and feelings of our staff, of reporters that are of all ages and interests. We might eventually go back to some of our old news practices, but as of right now a lot of what you will be reading is the feelings and opinions of the students of Spring Hill High School.
This is also a reminder that while we use the school's name we are given the rights of professional journalists under the Kansas Student Publications Act. Thus, we are not directly related to the administration of USD 230. For official information please see usd230.org and continue to check the email you provided the school. 
Additionally, because of our close-knit community we would like to open our site up to you all. We want to hear about what is going on in your lives and how the recent changes have affected you. If you would like to write a piece for the website please feel free to submit it to [email protected] please make sure to include your name, age, occupation (even if that is student) and a horizontal photo (no writing will be published without a photo). These will then go under revision for both grammar and content. All content should remain school appropriate and all pieces of information must be provided in order to have it published. Additionally, please note that any story can be declined for any reason by the editorial staff of stampedenews.net without notice or reason. 
Stampede hopes to maintain a positive and enlightening atmosphere in these trying times, and to remind everyone that they are not alone in this. We must all pull together as a community and support each other during this time. 
Editor In Chief, 
               Hannah Smith