Lebron Becomes NBA Career Leading Scorer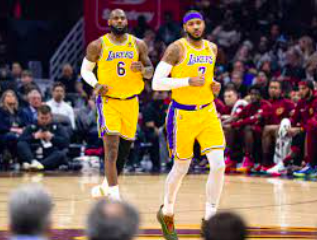 In the Tuesday night game against the Oklahoma City Thunder, Lebron James became the NBA's career scoring leader. This record was previously held by Kareem Abdul-Jabbar for 39 years with 38,387 points. The game was stopped at James' 36th point, once he met the goal, a ceremony took place acknowledging the achievement.
This record is predicted to stay for a while, seeing that no current players are within 10,000 points. Lebron James is contracted for two more years and is on pace to be the first NBA player to score 40,000 points in their career. This is Lebron's 20th season and he is foreseen to have the highest earnings in the NBA once he retires.