Not a Hard-Knock Life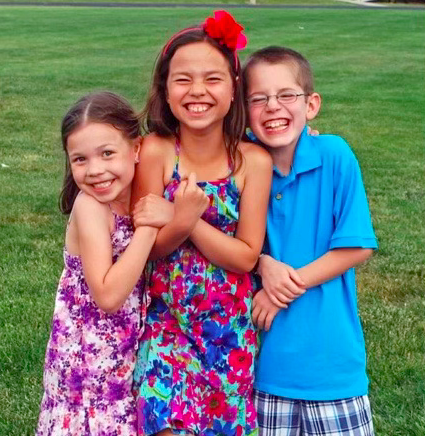 When I was four years old, on May 5, I was adopted. It wasn't the traditional adoption; there was no orphanage, no congregate home. Nevertheless, I was still adopted. My parents married, and my dad adopted my sister and myself. If an adoption isn't traditional, it doesn't make it any less of an adoption. What dictates a "traditional" adoption? Growing up like Annie? Well, I didn't. I didn't grow up in an institution where children were exploited for personal gain; I grew up in a home. 
I had my mom and I had my sister. Then, somewhere along the line, I had my dad and my older brother. We have a blended family. I have an older sister that is my mom's biological kid, and I have an older brother that is my dad's biological kid. I am not biologically related to my older brother, but that doesn't make us less related. I have two little brothers who are my half-brothers, half-related by blood; again, this doesn't make us any less of siblings. 
My adoption happened in a courthouse. It was a family affair, my whole family,at the time, and my grandparents were there. We were smushed together as a family by a judge who confirmed us officially adopted. Every year since, no matter the circumstances, we've celebrated that. They always surprise us with what we're going to do. No matter what, it has always been a celebratory thing. On Friday, May 5, it will be our 13th adoption anniversary. 
It always seems to be a surprising fact when I inform people about my being adopted. They never say it, but the true meaning always comes across: "You don't look adopted." But it's not like there's a signature 'look' of adoption. There's no stipulation in appearance to actively be adopted. You don't need to have curly red hair to be adopted. People don't seem to realize that the stigma around adoption can actually be upsetting. Just because it wasn't the "normal" scene, doesn't mean it isn't an adoption and it isn't real. And yes, I understand people just need to be educated, but maybe if you want to be educated about a certain topic, drop the assumption that adoptions have to happen within a certain route. 
Our adoption wasn't a traditional adoption, but that doesn't make us any less adopted.