School sports are an amazing way to get involved with the school and the community. Most don't have to pay to join the sport, but the equipment and supplies that people need to play are expensive; the two most popular, yet expensive sports are softball and baseball. 
"If it is something you love, I think [the expense is] worth it, [especially] if you're doing that sport outside of school, but if it's just for school I wouldn't. It might be a little excessive but it's worth it in the end." Olivia Fraley, 10, said. 
Doing school sports is fun and keeps students busy throughout the season. There are lots of activities people can do that are not as expensive. Golf is not one of them. 
"It really depends on where you buy your clubs from. I wanna say it's around 100 to 200 dollars for a new set of clubs and then outfits are so expensive. Especially if you go to Dicks, [where] a polo is 75 dollars." Kennade Stabb, 11, said.
 Golfers have to pay for the expense of their supplies. Practice areas are paid for by the school, but if the athletes want to practice on their own the price goes up even more. 
"Your clubs or [the time you want to be at a course] cost the most. It's around 20o dollars depending on where you go. I was just on vacation… we had to run clubs and all that. I would say it was around 200 dollars for 18 holes, and that's just golfing for one day. I would say that's the most expensive part." Stabb said. 
Cheerleading also falls under the category of expensive sports. There are many expenses that come along with cheerleading. 
"There's so many things you have to have. like the shoes, the jacket, sweats, the sleeves, the shell, the skirt, the spandex under, and you have to buy new shoes every year.he most expensive thing is probably the outfit and camp. Altogether it's around 1,400 dollars."Kenzie Riffle, 9, said.
There are sports that cost a lot of money to play but some do not require as much money to have fun.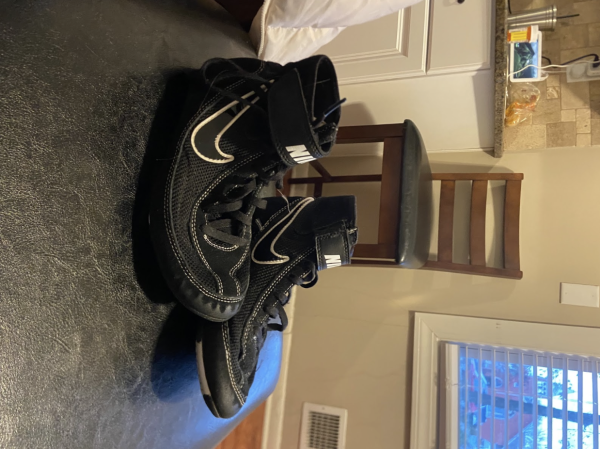 "Wrestling is a cheap sport and you don't need much to wrestle. All you need is shoes and the spirit and will to wrestle. Wrestling is a hard sport so you're going to need to be able to overcome that mentally and physically, but overall you don't need much; just a pair of shoes." Duncan Pinkham, 10, said.
If people are willing to put in the effort and time to do sports, the money they pay might be worth it. Whether they play softball, or wrestle they both require time and effort from an athlete.