Athletes Among Us
Teachers, occasionally, seem to live rather predictable lives. They come to work, they teach kids all day and then they go home. Teaching seems like it is as far away as it could possibly be from the comparatively-exciting, high-stakes world of athletics. However, there are teachers at the high school  who used to play under the bright lights of a stadium in front of a crowd of adoring fans: Matthew Lundy, chemistry teacher, Paul Young, social studies teacher, Paige Delgado, P.E. teacher, and Brent Smitheran, math teacher. This fearsome foursome used to dominate tracks and fields alike as they ran, threw, kicked and even jumped. No, they were not living secret double-lives as professional athletes–they played for a collegiate crowd.
"It was a really good experience, overall, I wouldn't trade it," said Delgado, former track and cross country runner for Pittsburg State University.
Young, former quarterback and pitcher/centerfielder for MidAmerica Nazarene University had similar thoughts, stating that he would rate his experience "a 10. It was great."
Unfortunately, the world of college sports is far from a perfect one.
"At that level it's a lot more cutthroat. If you're not passing classes, you can be dropped from the roster and have to retake classes and pay for them again. If your grades drop below a certain level you can be kicked off the team, you can lose your college scholarship," Smitheran, former track athlete for Emporia State University, said.
Lundy, former soccer player for Manhattan Christian College, agreed.
"The game gets harder, everyone is more physical, everyone is more skilled, and so a lot of people quit their Freshman and Sophomore year of college because they get there and suddenly they're not as good compared to everyone else," Lundy said.
Luckily, there are good aspects of playing sports at the collegiate level.
"Coming out of high school, having done sports, you're used to being part of a team. It was really nice to be able to continue that, having a support system around you. You kind of have automatic friends when you're spending this many hours together at practices, especially in the college setting when you have four hour practices, sometimes twice a day, long travel to meets, that group kind of becomes like a family unit to you," said Smitheran.
When asked what skills potential college athletes should develop, the answer was unanimous: time management.
"You have to put in a lot of time if you want to be a college athlete, and I don't think a lot of people realize it. You're gonna have two-a-days, you're gonna be in the weight room, you're gonna watch film, and you're gonna be missing class to compete," said Delgado.
Smitheran offers the same advice.
"The biggest thing is just time management. Yes, you have to have the abilities to be able to go to college, and the abilities to be able to compete at that level, but you're going to study a lot, in those harder classes and your practices for a college sport are going to be dramatically longer than what they were in high school, and being able to juggle all those things is a very important skill set," added Smitheran.
The world of college athletics may seem terrifying at times, with the constant demands on time and all the attention it requires. However, the experiences gained and the friendships made prove to be worth it in the end.
About the Writer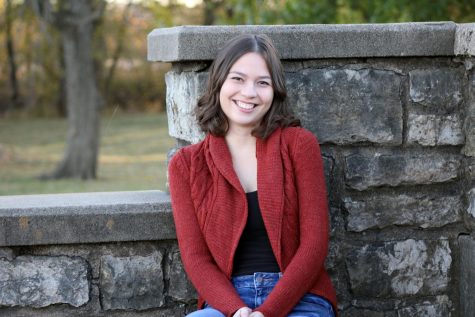 Taylor Dent, Stampede Editor in Chief
HI! My name is Taylor Dent, and this is my senior year. This is my second year in SPUB, and my first as Editor-in-Chief. In addition to being part of SPUB,...