Rep Theater Changes with Dwindling Numbers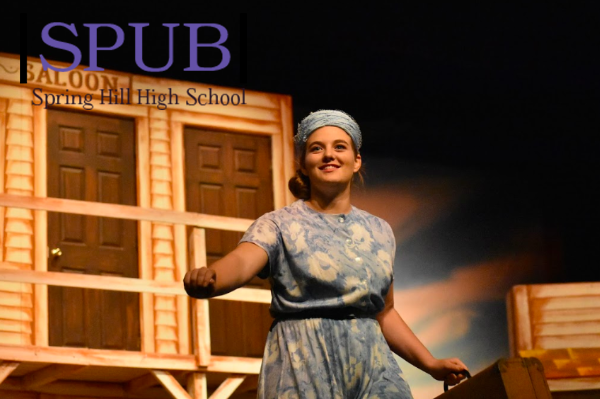 Need an extra elective? Have previous acting experience with the Theater department? Taken lots of acting classes? If the answer is yes to any of these questions Rep Theater might be the elective that is the perfect fit for a schedule needing an interesting elective that will also be  immersive into the world of acting. 
"Years ago we had these students that needed more acting experience and this gave us an opportunity to do a class where it would be a performance based class. Similar to a choir, an orchestra or band would do, where you're doing performance pieces in class. The idea was that we would be doing one acts, or monologues in class," Brett Buffum, rep theater teacher said. 
This year however the numbers for Rep Theater were down. Buffum changed it into an independent study class where students can tell him what theater based topic they want to learn and experience. Students then work on independent projects throughout the semester to get better at whatever part of theater they wanted to. 
Rep Theater is for upper level actors who have experience in acting. However, an audition is needed for this class. In the past students had to pick a monologue, prepare it and perform it by themselves. 
"It's really not as hard or as scary as people might think. It's really not much of an audition of talent but a judge of character and what you do for the department," Maya Sosa, 12 said. 
Lots of students want to take the class in order to improve themselves. 
"I want to do rep theater because theater is a lot of fun in my opinion and it would help me improve my skills in many ways; with public speaking and coming out of my comfort zone." Maggie McNally, 10 said. 
Rep Theater is a challenging but an immersive class for those interested in acting. 
"I think it's really cool that I got an opportunity to research different styles, and kind of become somebody that I wasn't comfortable being. I've learned a lot about how to become a great actor, how to really encompass a role and what acting means to me." Sosa said.